Laurence Leblanc
Guest photographer at the Festival Planche(s) Contact in 2016
Laurence Leblanc for Planche(s) Contact 2016
Laurence Leblanc for Planche(s) Contact 2016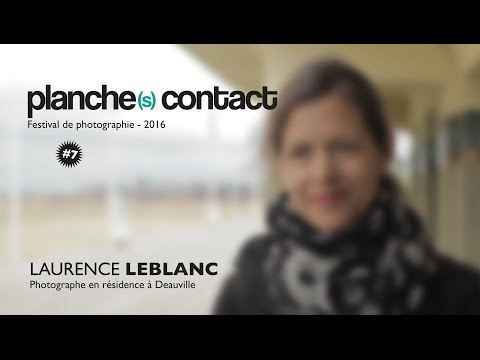 Laurence Leblanc, born in 1967 in Paris, began her artistic career at a very young age, taking drawing and painting classes at the Martenot School, as well as training in engraving at the Louvre's Decorative Arts. In 2000, she was awarded the Villa Médicis Hors-Les-Murs for her project in Cambodia, and received several prizes, including that of the HSBC Foundation for Photography in 2003. The same year she published Rithy, Chéa and Kim Sour, then Seul l'air (2009), both published by Actes Sud. Her work is exhibited at the 40th Rencontres Internationales de la Photographie d'Arles.
Laurence Leblanc's photographs have been acquired by private collectors, the Fonds National d'Art Contemporain and the Musée Nicéphore Niepce.
Laurence Leblanc is the winner of the Nicéphore Niepce Prize in 2016.
Video (with the film Bulles de silence) and sound (with a radio creation workshop on France Culture) are also part of her fields of experimentation for several years.
In Deauville as part of the Planche(s) Contact festival
Laurence Leblanc's photographic practice is marked by a particular attention to the material and the medium. For her, the act of creation is built by impregnating the subject and its environment.
Laurence Leblanc was welcomed in residence for the 7th edition of Planche(s) Contact and realized in Deauville a series of sensitive images attentive to the spaces that are created between humans and things.