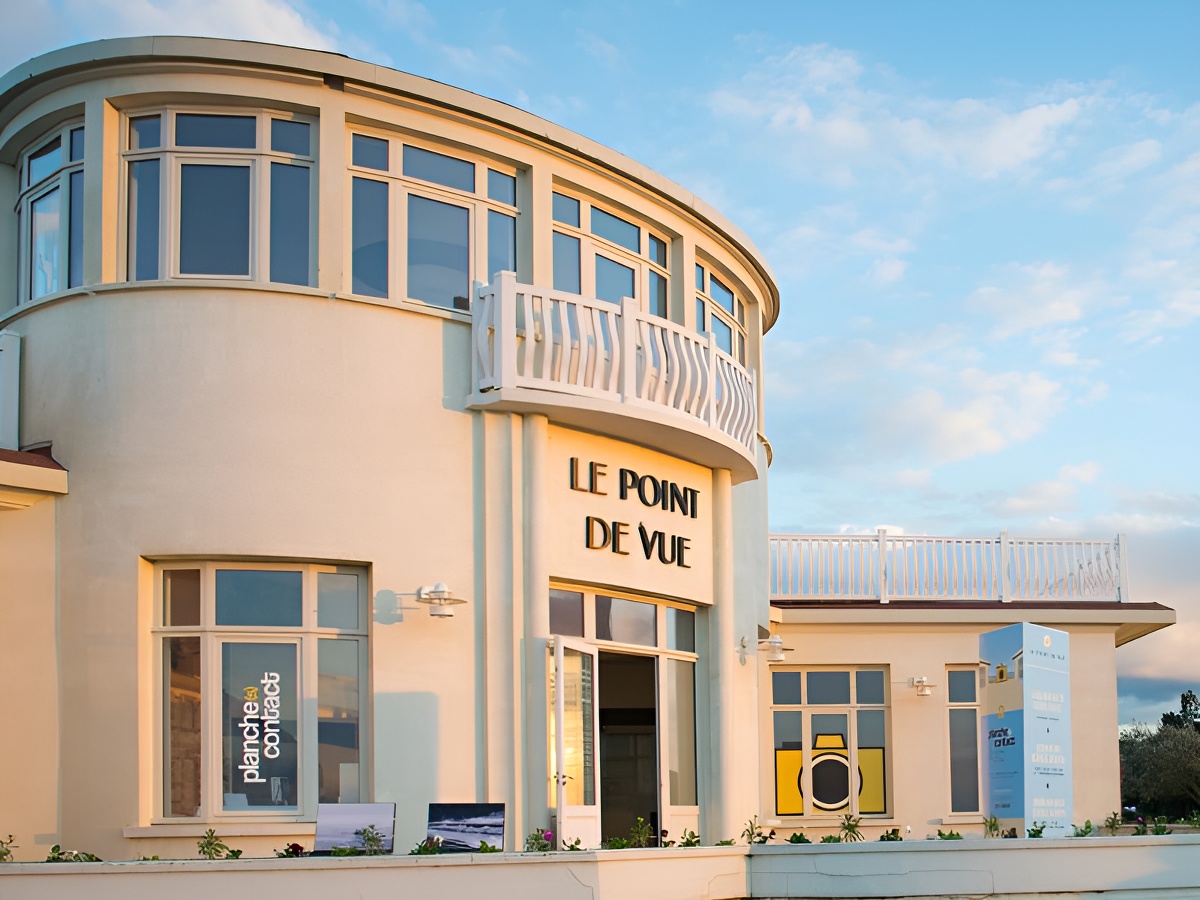 7 boulevard de la mer

14800 DEAUVILLE
Designed by the architect Georges Wybo, Le Point de Vue is the former clubhouse of the Deauville Yacht Club presided over by Louis Bréguet. Inaugurated in July 1929, it welcomed boat owners until the Second World War.
In 1960, Régine, the new queen of Parisian nights, made it the summer branch of her new club, "Le Whisky à gogo". For 50 years, the building was used successively as a nightclub, a gym, an automatic gaming room, the headquarters of the Honda Racing Club of Deauville, and then, after it was closed to the public, as a storage warehouse for the Lucien Barrière group until 2009.
Reopened to the public in 2010, under the name of Club 2010, it is the central venue for the events marking the celebration of Deauville's 150th anniversary. It has now regained its receptive vocation with its large bay windows opening onto the sea.
After a thorough renovation in 2011, "Le Point de vue", newly named, becomes a space for exhibitions, meetings and readings. It is notably the central place of Planche(s) Contact, the festival of photographic creations of Deauville.