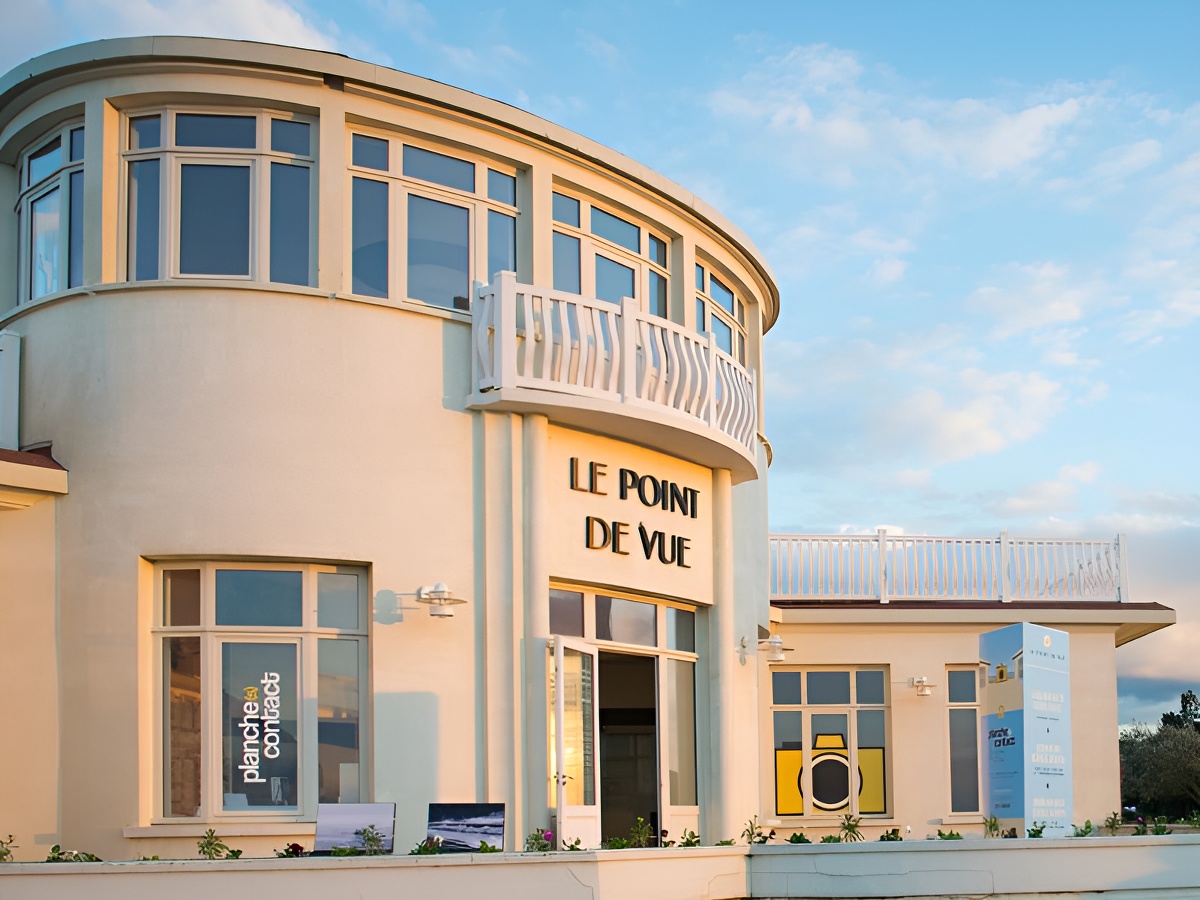 7 boulevard de la mer

14800 DEAUVILLE
Designed by architect Georges Wybo, Le Point de Vue is the former club-house of the Deauville Yacht Club, chaired by Louis Bréguet. Inaugurated in July 1929, it has been welcoming the boat owners up to the Second World War.
In 1960, Régine, the new queen of the Parisian nights, transformed it into the summer branch of her new club: "Le Whisky à gogo". For about 50 years, this building has been used for different aims: nightclub, a gym, games room, head office of the Honda racing Club of Deauville, then, after the closing to the public, as bonded warehouse of the Lucien Barrière group up to 2009.
Re-opened to the public in 2010, under the name of Club 2010, it was the main venue of events organized around the 150th anniversary of Deauville. At that time, it re-discovered its reception vocation with large bay windows open to the sea.
After a renovation in 2011, "Le Point de vue", as it was re-named, became an exhibition, encounter and reading place. It also became the main venue of Planche(s) Contact, the festival of photographic creation of Deauville.