Kourtney Roy
Photographer invited to the Planche (s) Contact festival in 2012
© Sandrine Boyer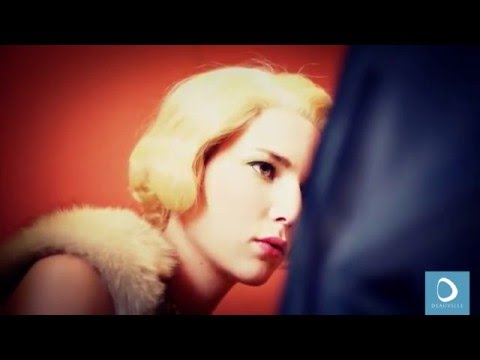 Lady Deauville: "I imagined a woman from the 60s and 70s"
Canadian artist born in 1981, Kourtney Roy is fascinated by the creation of a tragic mythology of the self. She imagines a universe where wonder and mystery rub shoulders. His work is mainly based on the self-portrait. The characters she embodies are dark and sad, fixed in their mundane world which seems to echo a past era. in these isolated scenes, the women seem to be bored. She is inspired by domestic places because from her point of view, what is worrying is often familiar. "I often shoot in suburbs and domestic spaces like those found in the United States".
Kourtney Roy works for fashion magazines, such GQ, Vogue Japan, Wallpaper, Esquire et Please. She has exhibited in galleries in Paris and Berlin. She has won several awards: Picto Prize in 2007, Screenings award in Berlin in 2008, Emily Award in Vancouver in 2012.
Her work was exhibited for the first time in Arles in 2008, then in Cabourg in 2010 and Shanghai in 2011. She then participated in the Circulation (s) Festival and was exhibited at the Hug gallery as well as at the Vevey Festival in Switzerland. After the original series she produced in 2012 in Deauville for the Festival Planche (s) Contact, she produced a new work in 2014 as part of the PMU Carte Blanche.
As part of the Planche (s) Contact festival, she was invited to look at Deauville in 2012: "I liked Deauville a lot, especially the beach and the somewhat old places. I thought about what I could do as self-portraits in these places. It comes quite spontaneously. I thought of a rich woman, a little crazy, from the 60s and 70s, who would come to Deauville and take a picture ...".
Here is the portrait that Kourtney has drawn of his character Lady Deauville :
"Kourtney Roy was born in Canada, in the wild woods of northern Ontario, a family of lumberjacks took her under their protective wing and spent her childhood trapping and taming wolves. She learned the use of the ax before starting to walk and, before the age of 12, mastered the use of her father's rifle and other firearms.
After living a stormy youth, drenched in alcohol and filled with brawls, she turned her gaze to Europe. Kourtney then spent his days in Paris fighting, drinking bourbon and taking self-portraits in unhealthy hotels, before, at the end of the 70s, making a stay in Deauville. These unpublished images have been found in his archives. "