Nadine Jestin
Photographer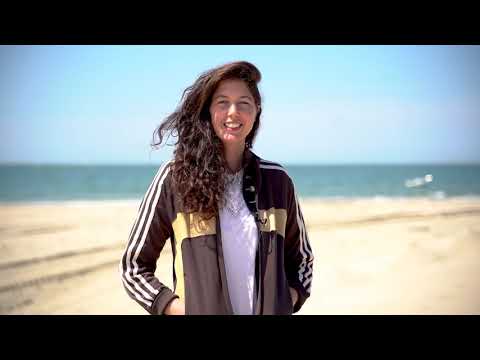 Guest of the Young Talent Springboard 2020
Nothing meant Nadine Jestin to photography, except these cameras offered over the course of her life by the people who counted. It is to tourism that she devotes her studies and her first professional chapter for twelve years. When the call of the image is too strong, Nadine changes course, armed with her desire and a photo CAP obtained late.
Nadine joined the Hans Lucas collective in 2017. For the past four years, she has devoted herself entirely to photography. Between contortions and discoveries, she draws her photographic approach which is built around the autobiographical story (texts and photos) and poetry in the ordinary. For her, photography is a form of outlet as much as of sharing.
Nadine now enjoys seeing her photos come to life on different supports: books, photographic objects and fine art prints in old frames.
HOW ARE YOU ? : HIS WORK FOR DEAUVILLE
" How are you ? is a project that invites you to face emotions instead of chasing them, to share them instead of dodging them.
All cities vibrate with emotion: joy, melancholy, anger, daring, fear, confidence etc. Because cities are inhabited, visited, crossed by humans. And humans are themselves crossed by a multitude of emotions.
I imagined a photographic work on our emotions. They which usually must be retained, hidden, inhibited. Those I live laugh at me, heckle me, sometimes shake me. Here, I decide, in my turn to play with them, by observation, sharing, quest, life, meetings. "
____________________________________________________________________________________________________________________________________________________________________________________________________________________________________
Exhibition from October 17 to January 3 at Point de Vue - Boulevard de la mer at the corner of rue Tristan Bernard.
Open every day from October 17 to November 1 then Fridays, Saturdays and Sundays from Nov. 2 to Dec. 18. 10:30 am> 13 pm, 14:30 pm> 18:30 pm
Free admission