I'm staying
Diane Kurys' comedy that takes us outside
Claude Lelouch said it in 1966 in A man and a woman. The Côte Fleurie is two hours from Paris and remains the ideal coastline for spending the weekend. The lesson was learned, because many films have their sequence on the Normandy coast, often experienced as a parenthesis of calm, open air and reflection in the script. This is the case in I'm staying, a film by Diane Kurys which is inspired by a genre very popular in the golden age of Hollywood: the comedy of remarriage. It brings together a charming trio composed of Sophie Marceau, Vincent Perez and Charles Berling.

It is in Blonville-sur-Mer that the famous sequence of this removed comedy takes place, marked by a kite scene on the beach between Sophie Marceau and Charles Berling. We also notice a villa with direct access to the beach where indoor and outdoor scenes were filmed. It was Diane Kurys who wanted to film in this house which she had spotted during her walks between Deauville and Villers-sur-Mer. This building, with its white facade and columns, stands out from the Anglo-Norman style villas of the Côte Fleurie. This is undoubtedly what catches the eye of filmmakers. Because another film was filmed there, more confidential, entitled Thirteen Tsameti in 2005. This film by Gela Babluani used the villa for exterior shots, the interiors being reconstructed in the studio. This violent and dark film has received numerous awards, notably at the Venice Film Festival and sundance festival. Sophie Marceau and Diane Kurys will have the opportunity to return to film in Deauville. In 2005, Sophie Marceau filmed scenes at the Normandy Hotel from her film Missing Deauville, but whose main action is located in Le Havre. And Diane Kurys in 2008 made some shots of her biopic on Françoise Sagan with Sylvie Testud in the title role.
A joyful trio on the balcony of the house
I saw the Blonville sign and it reminded me of something
Vincent Perez
The movie trailer
I'm staying.
Production: Diane Kurys. Scenario: Florence Quentin. Music: Paolo Buonvino. The film was released on October 1, 2003. It had 700 admissions.
I'm staying marked the return of Diane Kurys behind the camera after Children of the century which recounted the tumultuous loves of Alfred de Musset and George Sand with Benoit Magimel and Juliette Binoche. His biggest success was his first film Mint diabolo which made more than 3 million admissions in 1977.
In the main roles: Sophie Marceau, Vincent Perez, Charles Berling, Pascale Roberts, Hardy Kruger ....
Sophie Marceau and Vincent Perez had already been in a couple behind the camera ten years earlier in Fanfan, directed by Alexandre Jardin.
To replay the identical film, the villa on the beach is still available for rent: http://plage-de-blonville.overblog.com Also look at our nearby addresses.
To stay facing the sea in Blonville-sur-Mer and buy a kite
WHERE TO sleep
Hotel de La Mer
This pretty Norman house, all dressed in white, lives up to its name: it invites you to ...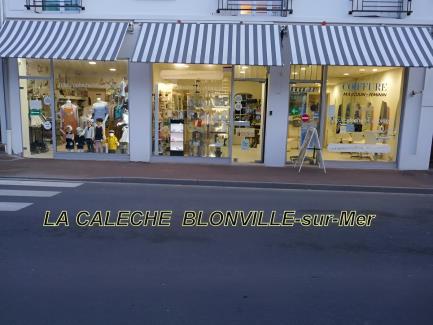 Bagatelle - Marine clothing - Gifts and souvenirs