Francoise Huguier
Photographer invited to the Planche (s) Contact festival in 2017
It's not logical, but it's normal © Françoise Huguier, for Planche (s) Contact 2017
It's not logical, but it's normal © Françoise Huguier, for Planche (s) Contact 2017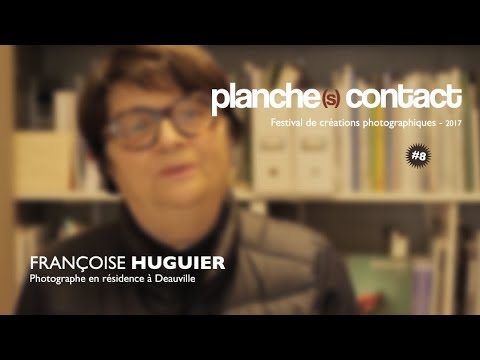 It's not logical but it's normal
Françoise Huguier crosses Africa from East to West in the footsteps of Michel Leiris in 1988. In 1992, she discovered Malian photographers Seydou Keita and Malick Sidibé and in 1994 created the first Biennial of African photography in Bamako.
The adventure of fashion, backstage and in workshops for 25 years, earned him publications in 1983 in Liberation, then Vogue, The New York Times magazine, ID Women's wear, Marie Claire…
From 2001 to 2007, she photographed community apartments in Saint Petersburg. A book on this work entitled Kommunalki was released at Actes Sud in 2008. Then a film behind closed doors: Kommunalka (production Les films d'Ici, presented at Cannes in 2008) and a homonymous exhibition at the Rencontres d'Arles in the same year.
In 2014 a monographic exhibition was dedicated to him at the European House of Photography, Pinch me I dream. In the same year, she published her autobiography: Finger and Eye - Portrait of a Photographer - Sabine Wespieser Editor.
Françoise Hugier about her exhibition, It's not logical but it's normal :
"Since 2010, the Festival Planche (s) Contact has declined the theme of Deauville, so I proposed to photograph in social housing, in line with my research around Paris for the society of Greater Paris. This means meeting a family for a day, listening to it and photographing it in its interior environment. Thanks to the communal social action center and the town hall teams, I was able to photograph four families in four apartments. This interested me all the more since we were in the midst of elections, presidential and legislative, and that no candidate really spoke of this population, which is still abandoned.
The important thing is to gain confidence before taking pictures. First in a casual conversation, I ask the locals about their life, their family ... I too am engaged in an exchange. While I speak, I look everywhere, to anticipate what I will frame, to take a picture. After a while, the women offer to visit their apartment, and tell me about their difficulties, their joys, their struggles. When I made portraits of directors for Liberation, I attended the interview, which allowed me to know the body language of the character and imagine the photo. I practice in the same way today, except that I also do "interviews". Then it becomes a game between the person I photograph, and me. I propose a situation, she suggests another, it is a collaboration.
I want to continue this photographic research to go beyond the clichés on Deauville, to show another facet. Maybe also with a documentary, like I did on the community apartments in Saint Petersburg."