Liz hingley
Photographer invited to the Planche (s) Contact festival in 2018
© Liz Hingley, for Contact Board (s) 2018, Deauville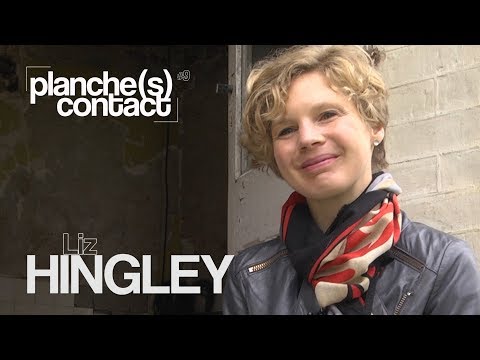 The Deauville Chatonnière
Liz hingley is an English photographer and anthropologist whose work is at the crossroads of an academic academic path and a personal artistic practice. Contemporary migrations, housing and urban behavior are themes that she recursively addresses in her often transdisciplinary projects. She is currently in residence at the Department of Human Geography at the University of London and visiting professor at the Birmingham Research Fellowship.
Liz hingley has published several books including Under gods, a history of the Soho Road (Dewi Lewis, 2010), Shanghai (City Portraits Collection, Be-Pôles editions), Home Made in Smethwick (Multistory, 2016) and Shanghai Sacred (Washington University Press, 2018). Her work has been awarded many times, including the Photophilanthropy Prize, the Virginia Prize and the Getty Editorial Grant.
Liz Hingley about her exhibit The Deauville Chatonnière :
"Deauville is shaped by and for leisure: three-quarters of the houses in this seaside town are second homes. It is a good place to forget our ordinary timetables and to fall out of time. The beach, boats, racetrack and villas, which resemble fairytale castles, echo the games of childhood.
In Deauville, a pedestrian crossing connects the only crèche to the only residence for the elderly. One welcomes children from 3 months to 3 years old, the other one from 60 to 95 years old. These two places of life organize their days on the same rhythm: eating, sleeping, leisure, in the image of the quiet character of the city.
Challenged by the proximity of these two generations, Liz Hingley, anthropologist and English photographer, created a meeting space at the end of the same street, in La Chatonnière. This building is marked by the strata of time; creaky doors, chipped paint and cracked tiles still echo from the lives of the two old ladies who lived there with their many cats. La Chatonnière has thus become a place for spontaneous exchanges and games. The resulting photographs are a poetic reflection of these two ages of life."
Liz Hingley thanks the producer Anna Schwaz for the translation and her creativity, the nursery and the Jacques Letarouilly foyer for their support and imagination, the city of Deauville for her faith in art.