Franck Hedin
Guest photographer at the Planche(s) Contact festival in 2018
Franck Hedin, for Planche(s) Contact 2018, Deauville
Franck Hedin, for Planche(s) Contact 2018, Deauville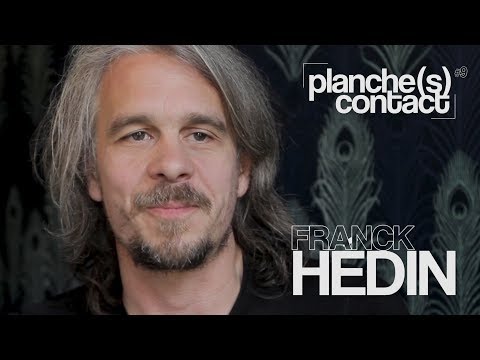 It was during a trip to Detroit, USA, that Franck Hédin, born in Limoges in 1971, fell in love with black and white silver photography. Immediately, while working in the music business, the photographic medium became essential to him. From then on, as an extension of his career as a composer-director in music, film and vintage cameras, of which he is a great consumer, echo his way of recording and producing. More particularly, he likes the relationship to time that film photography implies. Taking the time to shoot and reflect, to develop and print. The work of a meticulous craftsman without artifice, similar to his analog productions on tape recorders which he has made a specialty.
Self-taught and influenced by the photo reportage of the Magnum and Associated Press agencies or by black and white masters such as Peter Lindbergh, Anton Corbjin, Sally Mann or Henry Diltz, Franck Hédin explores and appreciates with equal enthusiasm the spontaneity of street photography, the exploration of urban architecture but also the more relaxed sessions during which he creates album covers.
Franck Hédin about his exhibition Elegant women in Deauville:
"These women I met in Deauville are beautiful, lively and full of charm.
This natural chic, this delicate gesture, innate, specific to life, are fascinating for a photographer.
This "class" of the elders, they wear it on their made-up features, their sophisticated accessories, their chosen jewels and their beautiful open and sensitive mood.
Itis this look that I wanted to capture, with the softness of a black and white film, in order to pay tribute to these "elegant women of Deauville"..."