Manage your stress in Thalasso
7 stays to get back to sleep
Professional life, daily worries, emotional exhaustion... Stress and repeated bad nights can have a negative impact on your health. To prevent possible symptoms of exhaustion and to get back to restful nights, cures and stopovers have been created based on hydrotherapy with anti-stress virtues, back massages to relieve tension and sports sessions to learn to listen to your body again.
THE MUST-HAVES
All cures and stopovers include hydro-massaging baths, hydrojets or remineralizing wraps in their programs. Marine treatments during an anti-stress cure help recharge the body with trace elements and minerals, which are essential to regain balance, as do seaweed and marine mud wraps. In seawater heated between 32°C and 37°C, the hydromassage baths relax the muscles thanks to its underwater jets. Coupled with these treatments, the hydrojet invites you to relax by lying on a mattress and enjoying the warm water jets pulsating all along the body; the warmth of the water favors restful sleep. The goal of these programs is not only to regain well-being, but to make it last.
RELAXING MASSAGES
Massages have undeniable anti-stress virtues. Among the most recognized, Shiatsu, originating in Japan, aims to rebalance energy. The practitioner applies pressure with the thumb or the hand along the acupuncture meridians in order to regulate tensions. The journey continues in India with the Ayurvedic massage, performed on the whole body with sesame oil. Reflexology, whether plantar or cranial, is an effective modelling of the reflex points linked to the body's organs. The pressure on well-defined zones acts on all the manifestations linked to stress and allows to boost and balance the general metabolism.
BREATHING SESSIONS
In addition to traditional treatments, the programs include treatments that promote relaxation. For breathing exercises, sophrology accompanies people who have difficulty falling asleep or waking up at night. In a room, in a heated seawater pool or in the open air, respirology sessions are given to regain control of breathing and to feel it again by targeting breathing areas such as the ribs, the upper back, the stomach and the shoulders. All of these sessions aim to acquire good habits during the Thalasso and to maintain them long after the stay.
Our selection of cures
Thalasso Deauville by Algotherm
Stress-Less Cure, Anti Burn-Out Cure, Stop Fatigue Cure & Cap Sommeil Cure - 2 to 5 days
Combining the benefits of the Spa and Thalasso, these four cures are based on hydromassage baths, hydrojets, affusion massages or foot and cranial reflexology. Objective: recharge your batteries and regain balance and well-being. All of the treatments take place over 2 days; only the Cap Sommeil treatment can be extended to 5 days.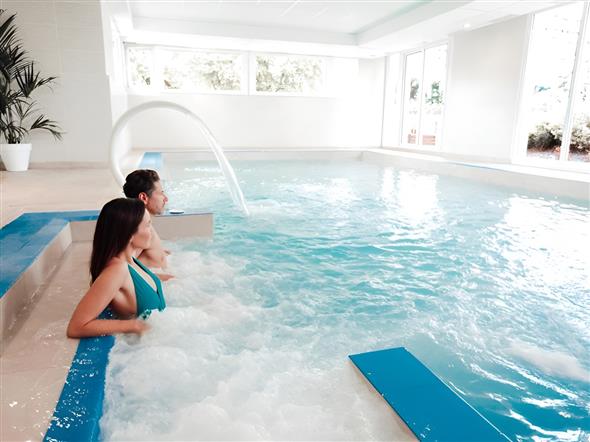 Algotherm Thalasso Deauville
02 31 87 72 00
Thalassa Sea & Spa Institute, Trouville Marine Cures
My Zen Break, My D-Stress Break & My Sleep Break - 1 to 6 days
Reacting before exhaustion and regaining balance is what Ma Pause Zen offers, which concentrates 3 essential thalasso treatments and Ma Pause D-Stress, with relaxing treatments (envelopment, Zen modeling) and gentle activities (respirology sessions, Aquarelax, micro-nap). To repair the nights by acting on the days, Ma Pause Bain de Sommeil navigates between specific Thalasso treatments and relaxation sessions (Do-in, directed breathing, micro-nap...), all coached by an expert.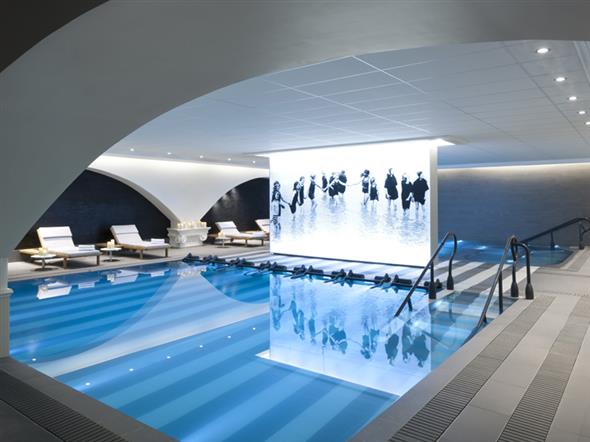 Institut des Cures Marines Trouville
Thalassa Sea & Spa
Boulevard de la Cahotte
France
02 31 14 26 00