Costanza Gastaldi
Photographer of the Photo4Food Foundation at the planches contact 2021 festival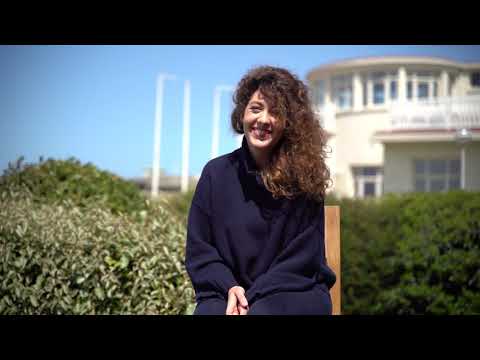 Photo4food - Contact boards 2021
Costanza Gastaldi
Costanza Gastaldi is an Italian artist-photographer. After studying at the Gobelins school, she graduated from the Sorbonne University in 2017 with a master's degree in Arts and Letters. Since then, her activity is divided between her plastic research, the organization of her photographic expeditions - in the Chinese mountains, above the Arctic Circle or in the White Desert for example - and her exhibitions to which the installations confer an ever more immersive side. Despite her young age, her work has been the subject of several solo and group exhibitions and has been presented at international fairs such as PhotoFairs Shanghai, Fine Art Asia and Ink Asia in Hong Kong. She is currently represented by Novalis Contemporary Art Design (Hong Kong), Post Design (Milan) and Kahmann Gallery (Amsterdam).
Costanza Gastaldi in Normandy - Douce Incise
In an alternation of architectural details and the natural frameworks of the country, Costanza Gastaldi makes us experience the Norman territory. By its grain, its materiality, Douce Incise draws from the tradition of the imprint to echo the traces on the sand produced by the tides - oscillatory and periodic movements of the sea level - which so characterize this region. The absence of clear contours and colors suggests a form of "plasticity of the territory" in which Costanza Gastaldi invites us to remodel, through the imagination, what the "first image" gives to see.