© Maïa Flore Agence VU pour Planche(s) Contact 2016
© Maïa Flore Agence VU pour Planche(s) Contact 2016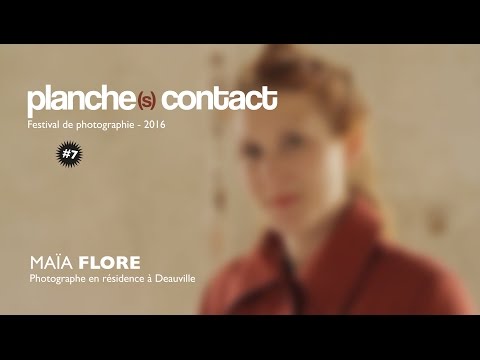 Guest of the Planche(s) Contact Festival in 2016
Maïa Flore was born in France in 1988.
Member of the Agence VU, a photography agency, she is represented by the Galerie Esther Woerdehoff.
Her current works are exhibited in France (Musée de la photographie de Lille, Arsenal de Metz, Paris Photo, Châlon sur Saône...) and abroad (San Francisco, New York, Philadelphia, Portland, Milan, Rome, Amsterdam...), during personal and collective exhibitions. In 2015, she was laureate of the Prix HSBC pour la Photographie.
Her images appeared in the French press (Le Monde, Libération, le Figaro, Photos Nouvelles...) and in the international press (The New Yorker, PDN, La Repubblica, Kinfolk...). Maia also fulfils some orders of the press (Le Monde, Sport & Style, M le Monde, Kinfolk...) and cultural institutions (Institut Français, Centre de Danse in Lille, FIPA), and works as artistic director for Ouur Media.
Her first monograph was published by Actes Sud in July 2015.
In Deauville, for the Planche(s) Contact Festival
Maïa Flore, a young talent revealed by the HSBC 2015 Prize, creates personal narrations, surrounded by dreamlike landscapes and decorations aged by time.
In her compositions, pale bodies and refined shapes, animated by a surrealist weightlessness, link internal worlds and external landscapes. The body blends with reality and becomes a thin membrane that cannot contain our dreams and thoughts. Maia Flore reveals a new dimension of Deauville, seen as an intriguing and inspiring city. Deauville, with its soft lights, become a dream land, and hosts an entirely personal poetry.