© Maïa Flore VU Agency for Contact Board (s) 2016
© Maïa Flore VU Agency for Contact Board (s) 2016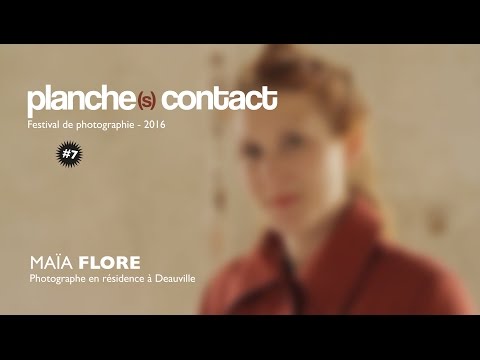 The enchantment goes without saying
Maïa Flore was born in 1988 in France.
Member of Agence VU, she is represented by Galerie Esther Woerdehoff.
The news of its exhibitions takes place in France (Lille Museum of Photography, Metz Arsenal, Paris Photo, Châlon sur Saône, ...) and abroad (San Francisco, New York, Philadelphia, Portland, Milan , Rome, Amsterdam ...), during personal and collective exhibitions. In 2015, she won the HSBC Prize for Photography.
His images have been published in the French press (Le Monde, Liberation, Le Figaro, Photos Nouvelles, ...) as well as internationally (The New Yorker, PDN, La Repubblica, Kinfolk, ...). Maia also works on commission for the press (Le Monde, Sport & Style, M le Monde, Kinfolk, ...) and cultural institutions (Institut Français, Center de Danse in Lille, FIPA), as well as artistic director for Ouur Media.
His first monograph was published by Actes Sud in July 2015.
In Deauville, as part of the Planche (s) Contact festival
Young talent revealed by the 2015 HSBC prize, Maïa Flore creates personal narratives, staged in dreamlike landscapes and decorations weathered by time.
In his compositions, the pale bodies, the refined silhouettes, animated by a surreal weightlessness, appear as the link between interior worlds and exterior landscapes. The body loses ground with reality and becomes a thin membrane from which our dreams and thoughts overflow. Maia Flore reveals a renewed, intriguing, and inspiring Deauville. Deauville with soft lights, which has become a land of dreams, becomes a playground of very personal poetry.
Maïa Flore about her exhibition The enchantment goes without saying :
"It will be a holiday out of season. A time that only exists because a woman determined it, for herself. Deauville: a seaside town in the colors of yesteryear. A woman carries the memory of other women who stayed here before her.
Lonely wives, independent mothers, writers. Mischievous women, curious women, athletic women. Women crossed by the sea, which flows from their eyes. Women in cure. Worried women. Women playing to be from a tribe, with umbrellas.
Images like nesting dolls between these spaces and these times. Where behind each opacity there is a hiding place. Where each thing that presents itself is basically only the reverse of another. Other things, invisible and immense: an interior castle, a sand castle.