Armchairs by Sébastien Lucas 2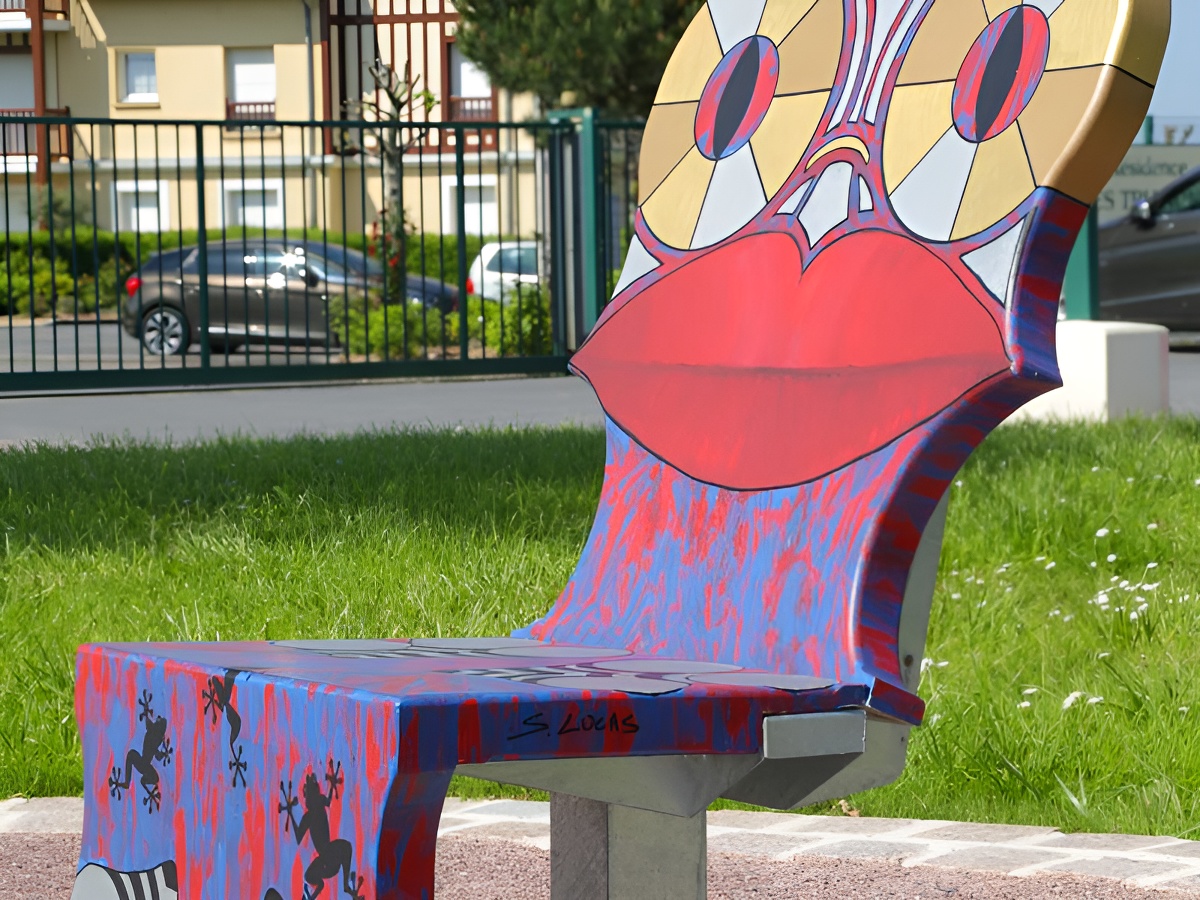 Henri Millet Street
Marais Natural Park
14910 BLONVILLE-SUR-MER
"My goal: to stimulate everyone's imagination, to decipher the symbolism, thanks to shapes, volumes, lines and colors."
"The psychedelic frog", with a generous smile, retains your messages of love, symbolizes the family, linking humans to Mother Nature. She is a symbol of resurrection and metamorphosis. "

Sébastien Lucas is a musical composer, painter and sculptor. He orientated himself very early in various artistic activities and studied in particular at the Conservatory with regional influence of Caen. Pianist and organist. He obtained a first regional prize for musical composition by the Ministry of Culture and by the Regional Directorate for Cultural Affairs at the age of 16. He composed and self-produced several albums including "Abyss of the Whales" for "IFAW" - protection of whales and in particular "Voices of light" with Lama Gyurmé and Prince Michel of Greece. Sébastien Lucas defines his painting as "Pop Art", linked to modern techniques. He works on acrylic canvas, then scans, reworks with the computer tool to obtain more powerful colors. To finalize his works, he then fixes the pigments on an unalterable support.