Armchairs by Michel Tréhet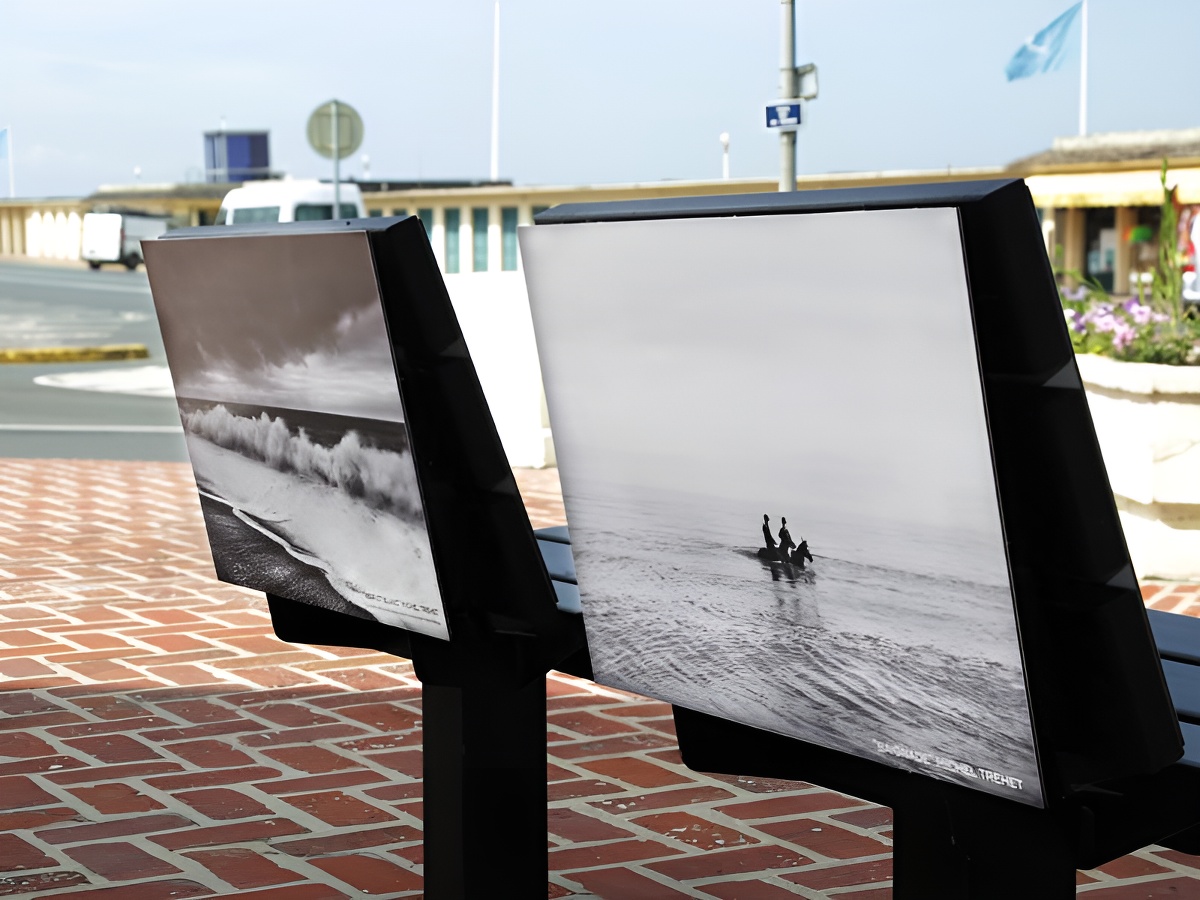 The point of view
Boulevard of the Sea
14800 DEAUVILLE
"Michel Tréhet plays with water in two images. One, serene, illustrating the bathing of two horses returning from nowhere. This effect is amplified by a barely perceptible horizon, blending with a sea of flat calm. The light is soft, as if filtered by a light box. An exceptional moment for these two riders. The second image is a mirror between the sky and the sea, between black and white. As soon as I spotted this contrast, the moment became obsessive. I waited before it became obvious. The black sky, more and more threatening, was reflected with the white foam of the waves. The symmetry was almost perfect, cut in the middle. These two armchairs, side by side, meet each other. They present this richness that the beach of Deauville offers us every day. What better location than the small terrace of "Point de Vue", facing the sea. "
"The world could have been simple like the sky and the sea" - André Malraux

Born in 1950 in Le Havre. Painter, artistic director and photographer. In 1993, he became independent creative director. In parallel he continued painting and exhibited in different cities such as Paris, Tokyo and Geneva. Photography has always been linked to the design of his paintings. He always relies on a photograph to create his paintings. He has lived in Trouville-sur-Mer since 1997 and is particularly interested in the atmosphere of seaside towns. He is releasing his first series of photographs dedicated to Deauville and Trouville-sur-Mer. His journeys between Paris and Trouville-sur-Mer will give birth to a second series exhibited in 2010 in Deauville: "Flash on the A13". In 2009, he linked his activity as artistic director to photography. He participates each year in the photo festival in Deauville "Planches Contact". In 2014, he created an event series for this festival where he included a Barbie Collector in each of his black and white photos.