Eglise Saint-Pierre - Copie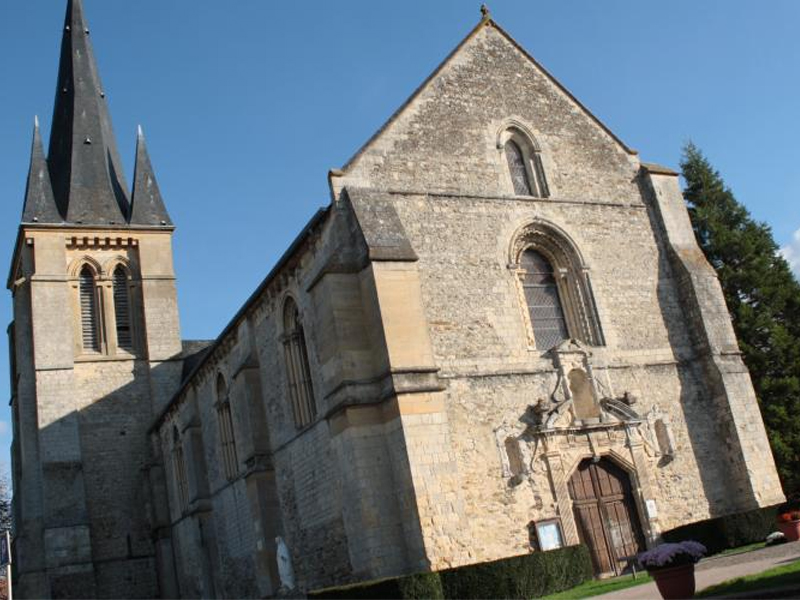 Classified as Historical Monument since 1926, the Saint-Thomas de Touques church has been widely reshaped since its construction in the 12th century, and has just preserved from that time a bell tower (21-m high), topped by a neo-Gothic orthogonal arrow added after the renovation of the bell tower in 1870.

The church has a Roman nave, transformed in the 14th, 17th and 19th centuries, a Gothic choir, entirely rebuilt during the Hundred Years' War, and a Louis XIII portal.
The choir used to be open on a side to host the lepers of the Saint-Marc lazaret and a stained-glass window representing the saint patron.

The church bears the name of Saint Thomas as a tribute to Thomas Becket, archbishop of Canterbury after passing by Touques. Thomas Becket was serving the King Henri II Plantagenet as chancellor of England. After being appointed archbishop, he renounced to his role of chancellor and publicly opposed the King. Thomas Becket was murdered in his cathedral in 1170. He was canonized in 1173. In the church, a stained-glass window represents his murdering.