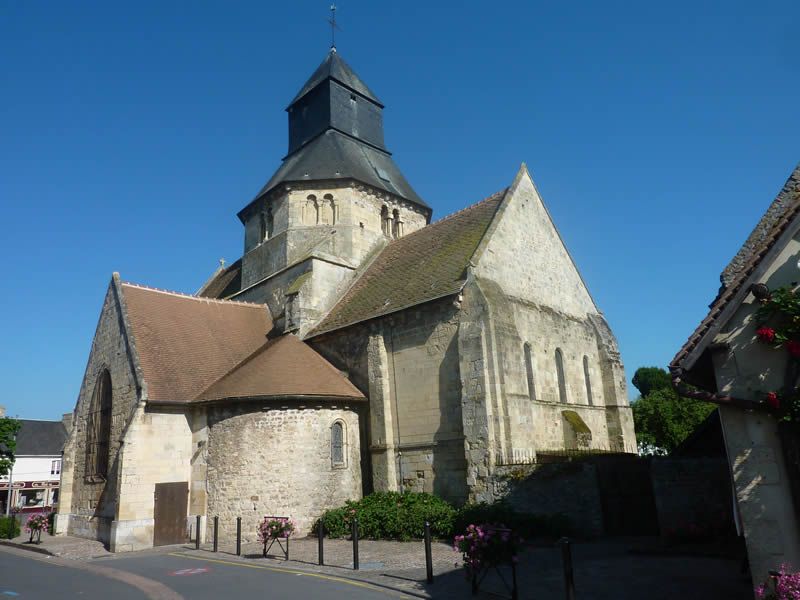 The existence of this church was mentioned for the first time in 1026 in a deed of Richard II, but the building preserved up to now cannot be older than 1070-1080. The current church has certainly replaced a more ancient building. It relied on the bishops of Lisieux.

In the 11th and 12th centuries, Touques was an important port, situated not far from the ducal residence of Bonneville-sur-Touques. The church was likely to be quite important then.

The lantern tower is octagonal, though usually being squared.
Indoor, the church has a restored Roman nave, dating back to 1100, split into two spans in the 17th century. The transept crossing preserves some nicely decorated capitals: quadrupeds, snakes, flat heads. The arcades of the crossing, decorated with bird beaks, support an octagonal lantern tower built after 1125. The choir, out of alignment with the nave, is covered by a tunnel vault supported by a transverse arch, something quite rare in Normandy in the Roman era.

Fallen into disuse during the Revolution, it was desacralized in 1790. It was used as furniture, firefighting equipment and oil deposits.
In the 1920s, it was used as show hall (some stands were built).

Today, it is a cultural area that hosts several concerts and exhibitions.