The Church of Our Lady of The Assumption, in Villerville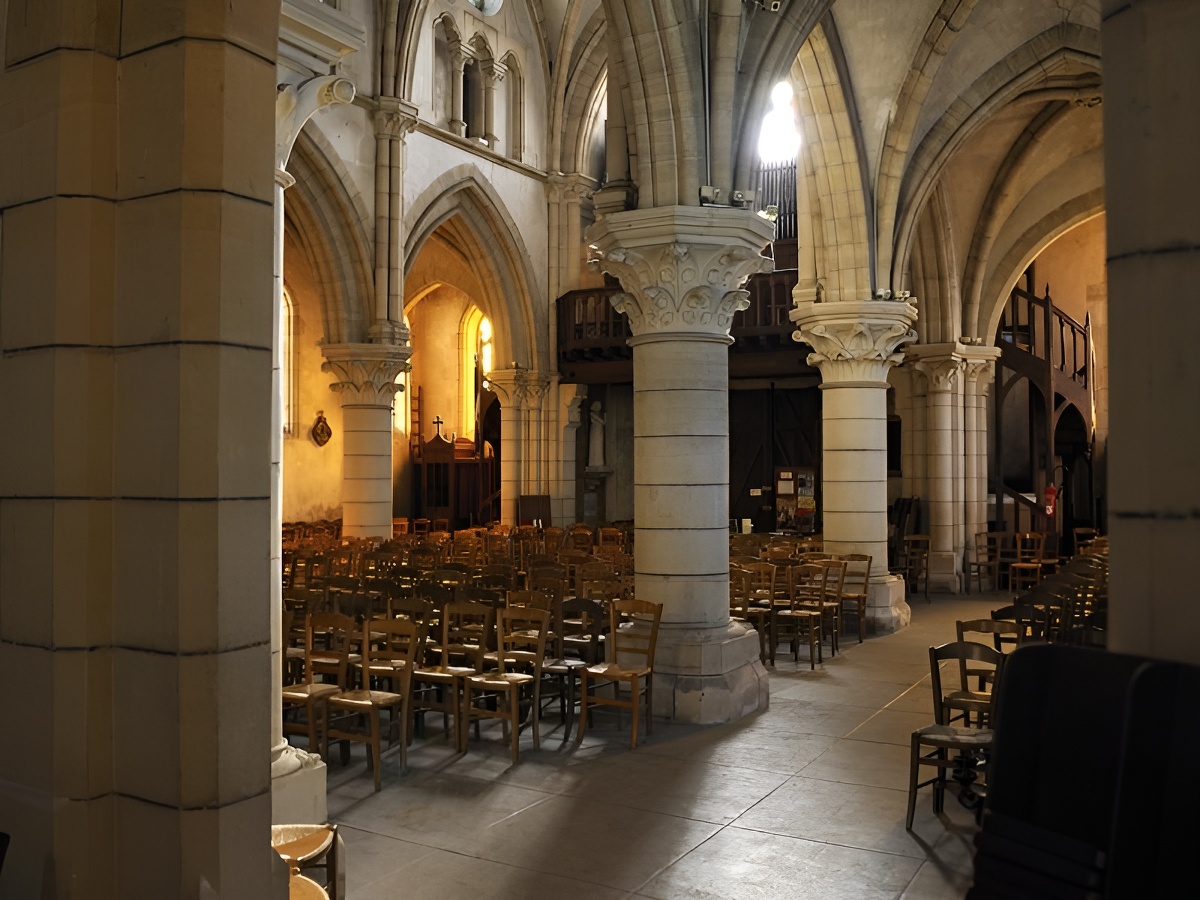 rue de l'église

14113 VILLERVILLE
6km from Deauville
The Villerville church replacing the first sanctuary of the parish dates back to the 12th century. The huge, impressive bell tower with a saddle roof (roof with 2 inclined timber frames); and the Roman-style choir are the rests of this period.

It was enlarged in 1871 with two chapels and the sacristy, but 25 years were needed to transform it, and give it the curious shape it has today. The expansion works ended in 1900.

The church hosts several very nice statues dating back from the 15th to the 19th century and a wooden statue of the local patron saint : "Saint-Roch", born in 1295 and that, according to the legend, used to take care of people affected by the plague, a particularly virulent disease at the time, before catching himself the disease. He is usually represented with his dog leaking his wounds.

The church also hosts the relics of local martyr Thomas Jean Montsaint, priest-martyr executed on September 2, 1792 at the Abbey of Saint Germain des Prés for rejecting to swear allegiance to the Republic (not recognizing the authority of the Pope) during the Reign of Terror. To pay a tribute to his bravery and faith, he was beatified by Pope Pius XI in 1926. A memorial plaque embed on the bell tower of the church reminds his sacrifice. His name was given to the first part of the "upper end".

The Villerville church has also known a period of musical glory. Actually Gabriel Fauré composed the "Fishermen Mass in Villerville" that was performed in the church for the first time in 1881 without any instruments and then a second time in September 1882.