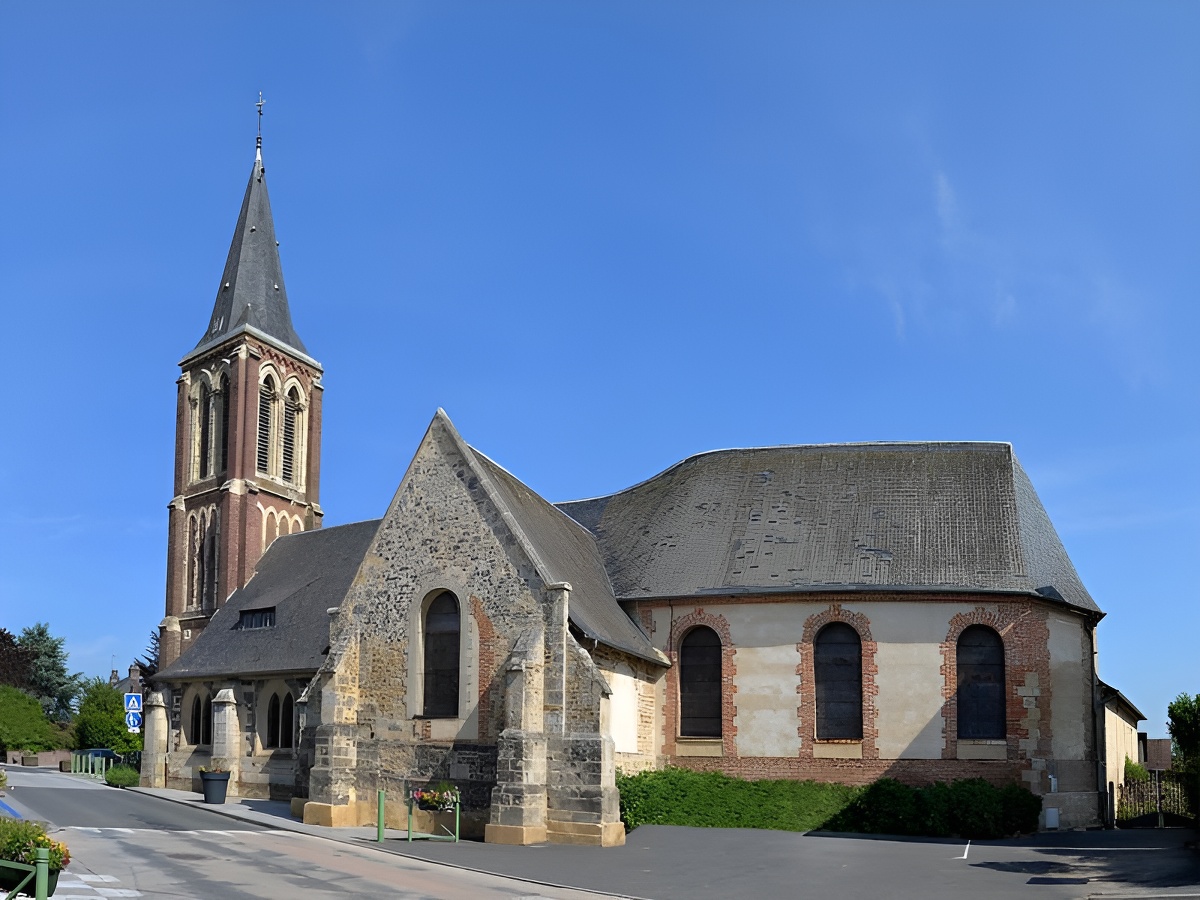 Brioleurs Street

14130 SAINT-GATIEN-DES-BOIS
The church of Saint-Gatien-des-Bois is built on a square and has the shape of a Latin cross. Its construction dates back to the XNUMXth and XNUMXth centuries, while the choir was rebuilt in the middle of the XNUMXth century.

Outside, the facade is supported by six projecting buttresses and the main door, in the shape of a basket, is surrounded by prismatic moldings. Large arched windows, the amount of which is made of brick, light up the nave.
Inside, a paneled vault dates from the 1950th century, a wooden frame, decorated with very simple pendants, maintains this vault which has a slight curve. The stained glass windows of the choir date from the end of the XNUMXth century, those of the nave date from the XNUMXs.
The statue of the Virgin and Child, in stone dates from the XNUMXth century, other statues date from the XNUMXth and XNUMXth centuries: Saint Gilles, Saint Sébastien, a bishop and a wooden Christ.
Currently there are three bells weighing 1100 kg, 770 kg and 550 kg respectively. The clock on the bell tower was installed in 1978.