Vincent Delerm
Author, composer, performer
Vincent Delerm, for Planche(s) Contact 2018, Deauville
Vincent Delerm, for Planche(s) Contact 2018, Deauville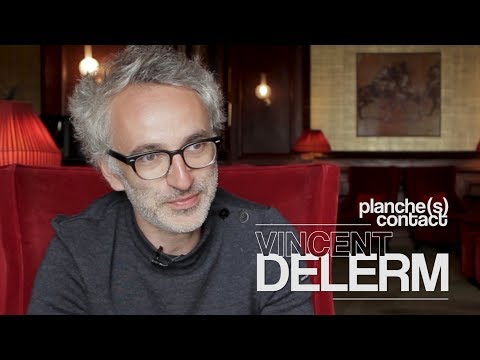 Vincent Delerm is an author, composer and performer.
He has released 6 albums with tôt Ou tard, the release of each followed by a long tour in France: " Vincent Delerm " (2002), " Kensington square" (2004), "Les piqûres d'araignée" (2006), " Quinze Chansons" (2008), " Les Amants parallèles" (2013) - a very cinematic album for which the accompanying tour show had been staged by set designer Aurélien Bory - and "A présent" (2016) for which the tour ended in November 2017.
Vincent Delerm created in 2011 at the Théâtre des Bouffes du Nord (Paris) the theatrical and musical show " Memory", which he wrote and directed with the artistic complicity of Macha Makeïeff and the vocal and friendly participation of Woody Allen. He will perform this show throughout France in 2012 and 2013.
He also writes for youth (the musical book " Léonard a une sensibilité de gauche" - 2011 - which he entrusts the narration to Jean Rochefort) and for the theater (" Le fait d'habiter Bagnolet" played in 2004 and 2005 at the Théâtre du Rond Point in Paris).
Vincent Delerm is also a photographer and has published several books of texts and photos: " 23 janvier-18 juillet 2009" (2009), " Probablement" (2011) and more recently (2016) " L'été sans fin " ( Summer without end ), " C'est un lieu qui existe encore " ( It's a place that still exists ) and " Songwriting " (Actes Sud-Papiers).
His photographic work has been regularly exhibited.
In September 2013 he exhibited at the CentQuatre in Paris with the creation " Ce(s)-jour(s) là ", a literary, photographic and video installation around the gesture and moment of voting.
The photographs from his last 3 books published in 2016 were exhibited at the Cité de la Musique (April 2017) as part of a musical and photographic creation entitled "Photographies", at the Francofolies de la Rochelle (July 2017) and at the Criée in Marseille (November 2017).
Finally an exhibition of about sixty of his photographs in large format, " Etre(s )", was presented at the Zenith in Paris between May 2017 and January 2018.
Vincent Delerm about his exhibition Deauville est une fête :
"Fifteen years ago, I remember performing the song "Deauville sans Trintignant" in Deauville.
It was in the Elie de Brignac room (the yearling sales room) so of course it smelled a bit like hay and horses.
Touring life often reserves this kind of unusual moments.
A concert hall lost in the middle of a forest, a cultural space next to a shopping center, a dressing room with windows overlooking the sea.
So much so that after three tours, in 2008, I decided to systematically take along a Minolta film camera that I received for my 20th birthday, and of which I hadn't done much until then.
In order to keep track. To be able to tell better afterwards "how it was".
So I started to photograph the life of the show, the journeys, the concert halls in the afternoon, the cities I crossed in the early morning and, one thing leading to another, I started to photograph life itself.
Certainly, this is the only thing that really interests me, whether it is writing songs or taking pictures: to make people see and feel life.
I am really proud to have received this proposal of festival Planche(s) Contact.
It touches me all the more because as a (Upper) Norman, Deauville is linked to my first memories of the beach, of arriving at the sea from the heights and to a strange charm that as a child I could not fully grasp.
I'm not sure I'll ever be able to figure it out, nor do I want to, but the prospect of spending time photographing Deauville and then being there for the next festival just makes me very happy!
Long live Trintignant, long live hay and long live photography!"