Standing in the ropes
Guest at the 2017 Books & Music Festival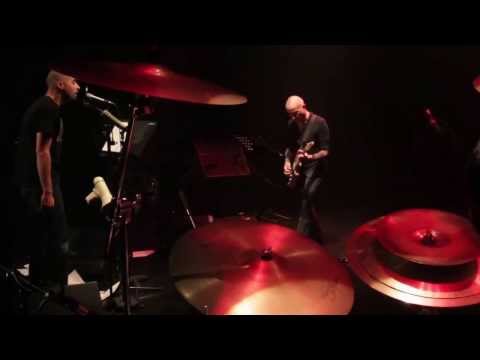 The creation went live on January 27, 2013, as part of the literary festival in the city of Le Havre: "Le Goût des Autres". It includes: Serge Teyssot Gay (Interzone, Zone Libre, Noir Désir), Marc Nammour (La Canaille), and Cyril Bilbeaud (Versari, Tue-Loup, Zone Libre).
The public reaction was immediate and unanimous: they gave the text a second life! Their free and very contemporary interpretation brings Aimé Césaire up to date, while making it accessible to a wide audience, also through the extracts chosen by Marc Nammour, which has been the bedside book for 10 years ...
Distribution:
Marc Nammour: reading and singing
Serge Teyssot-Gay: electric guitar
Cyril Bilbeaud: drums
"Its resonance finds an echo which is constantly renewed, and it does not matter the eras, places, societies. It is a universal message on a relationship of conscience, sharing and tolerance with the other. He talks about the verticality, the dignity and the freedom found in humans.
This text is a jewel of incredible strength. In our daily lives, responding to this message requires energy, like circulating it.
It is something personal that we build, that we maintain and that we must protect in ourselves. Not to lose this strength is a political act. Our music goes in the same direction, it must also have this function of auto renewal with each reading. Like the text, it cannot be frozen. Working in improvisation is a voluntary and deliberate act.
It goes in the direction of life, which is invented each day differently because each day is different. We play what we are. Echoing the text, the world that crosses us and that we travel daily. "- Serge Teyssot-Gay.