Special anti-aging treatment
At Thalazur Cabourg
Sagging skin, appearance of wrinkles and pigmentation spots ... To prevent the signs of aging, Thalazur Cabourg offers a real makeover with this program made up of twenty-four expert treatments. For six days, they are seawater baths, jet showers, massages, wraps combined with expert anti-aging treatments that aim to delay the effects of aging.
Classic treatments
The treatment is based on a total of twenty-four regenerating treatments, combining thalassotherapy, seaweed therapy and cosmetics. Upon arrival at Thalazur, the treatment begins with a medical and dietetic consultation on site, to check the health status of the patient and establish an adapted and personalized program. The next stage of the program is the preparation of the body for treatments, for which we find the great classics of Thalassos. Wet treatments, such as hydromassage baths, jet showers and massages in fine rain use seawater for its therapeutic properties: it soothes the back, hips and knees and helps to combat osteoarthritis.
The use of marine sediments in thalassotherapy treatments allows you to make the most of the benefits of mud or seaweed rich in trace elements and mineral salts. The seaweed wrap provides a moment of relaxation and promotes the penetration of marine active ingredients. Applied locally on the back and joints, sea mud helps relieve joint pain. A feeling of deep soothing provided by gentle warmth.
Expert anti-aging treatments
Body
In addition to the classic thalassotherapy treatments, this treatment includes targeted treatments, anti-aging experts, such as the Vitality of Time massage. In a perfect blend of Western and Chinese techniques, it aims to boost energy, improve muscle and joint flexibility and permanently eliminate fatigue. The Iyashi Dôme - or Japanese sauna - triggers sweating which is used to evacuate waste from the body and therefore to naturally rebalance the body. Another specific massage, plantar reflexology, a gentle technique that uses the stimulation of specific points on the feet to treat physical and mental disorders. In a completely different spirit, immersed in a temperature between -130 ° and -160 ° for two to three minutes, cryotherapy helps to treat circulatory and sleep disorders.
Learning to breathe better is also one of the strong points of the Anti-Aging Cure. So, to give a boost to your body, the program includes a session of hyperbaric oxygenation (supply of oxygen by breathing in a hyperbaric chamber) and a session of sophrology (personal development technique based on breathing exercises and thought management). Objective: fight fatigue, improve the quality of sleep and reduce stress. And because physical activity has already proven its benefits for physical and moral health, the treatment also includes an Aquabike session, whose caloric expenditure varies between 300 and 500. Sport promotes oxygenation of tissues, lengthens the healthy life expectancy and delays the age of addiction.
Face care
Sensitive area that marks quickly, the face is at the heart of this treatment with a facial massage, combining relaxation and radiance with relaxing maneuvers, anti-aging and draining, and a SkinC Supreme anti-aging facial. This smoothes and firms the skin by reducing deep wrinkles through a unique combination of massages and dermatological active ingredients.
The Thalazur Cabourg
in a few words
Two hours from Paris, the Thalazur Cabourg is located in the heart of Marcel Proust's favorite seaside resort and stands opposite the Romantiques beach. Thalassotherapy stays are available in weeks, stopovers (3 days) and short stays (1 to 5 days). Its marine and wellness area is made up of a 290m² marine water course heated to 32 ° C, two saunas, two hammams and a cardio-fitness area.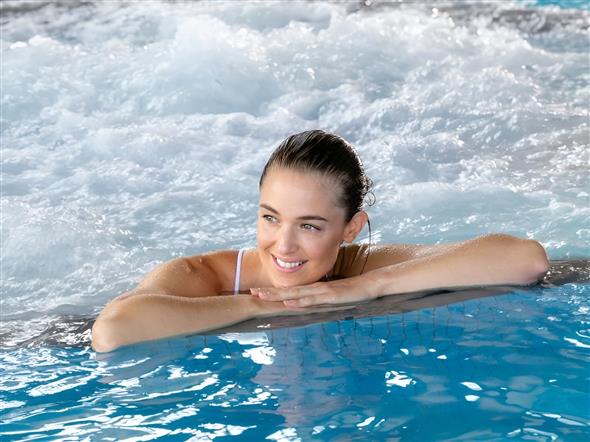 Thalazur Cabourg -Thalassotherapy & Spa
+02 50 22 10 20 XNUMX
Useful information
Prices: from € 2322 with accommodation / from € 1500 without accommodation
---
For more information :
Thalazur Cabourg
44 Avenue Charles de Gaulle
14390 Cabourg