Elie Chouraqui
Director, screenwriter and film producer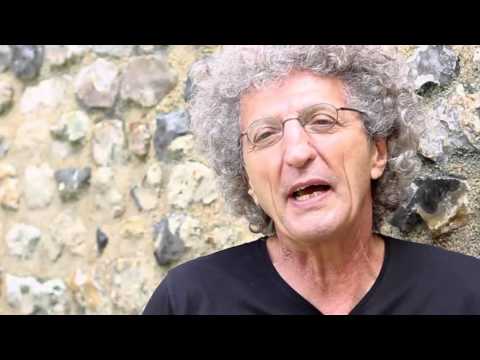 "The big adventure when I was a kid was coming to walk the boards."
For me, stepping on the boards of Deauville was like walking up the steps of the Cannes Film Festival," recalls Elie Chouraqui. There was something mysterious about the Planks: I told myself that I was going to meet extraordinary people there, and even things that I wouldn't see anywhere else. Thus the director depicts the Deauville of his childhood, with a smile on his face.
"DEAUVILLE, A VILLAGE WHERE PLEASURE IS EXPRESSED
I've had several eras in Deauville," he explains. The one when I was little and came to the boards with my mother in particular, because my father worked a lot. Then, when I was 18-19, I met Claude Leclouch who had just bought a manor house in Villers and was already a star. It was the arrival in front of Miocque's, with convertible cars... It was a surreal world for the little boy that I was! After that, there was the Deauville of my first paychecks, where I would come with girls for the weekend and look for cheap hotels. It was theDeauville of my first loves, places where you hide, where you hope that the weather will not be nice for three days so that you can stay inside... It was a vacation two hours from Paris. Then, in the years 1980-1990, it was the Deauville of friendship, of friends, of reunions, of big tables. The film festival was starting up again... We used to come in September because it was less crowded, and then the back season is always beautiful here!", pleads this Deauville faithful. "It's really a town, a village that has marked my existence without me actually living there, but which has always been a point wherea form of pleasure was to beexpressed."
Elie Chouraqui began his career in cinema as an assistant director to Claude Lelouch, then to Claude Pinoteau(La Gifle, 1974) and Yves Robert(Un éléphant, ça trompe énormément, 1976). In 1978, Elie Chouraqui wrote, directed and produced his first film, Mon premier amour, which was a real success. His career was launched. Other feature films followed in which he tackled the themes of his Jewish origins, human rights, freedom, love and hope. Hollywood opened its doors to him with the 1987 thriller Man on Fire. In 1993, the director signed the comedy The Marmots, then the drama The Liars in 1995. In 2000, Elie Chouraqui created, with Pascal Obispo, the musical The Ten Commandments. A year later, he returned to the cinema with Harrison's Flowers, inspired by a true story. In 2009, he directed the comedy Celle que j'aime with Marc Lavoine.