Emma Charrin
Guest photographer at the Planche(s) Contact festival in 2017
There Is A Light That Never Goes Out ©Emma Charrin, for Planche(s) Contact 2017, Deauville
There Is A Light That Never Goes Out ©Emma Charrin, for Planche(s) Contact 2017, Deauville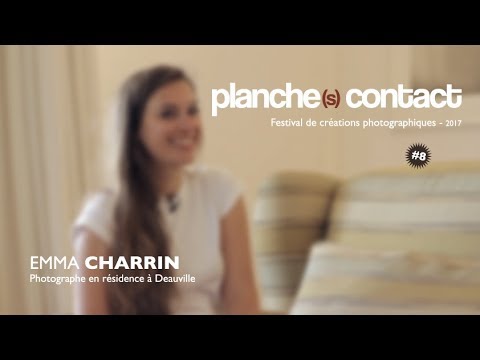 There Is A Light That Never Goes Out
Emma Charrin is a visual photographer born in 1987 in Avignon. For several years, Emma Charrin's photographic practice has been characterized by a fascination for the spectacle. This desire for theater, simulacra, and play first took the form of narrative and cinematographic stagings in her early work, and then gradually narrowed down to a research on the notion of décor and the narrative potential that it induces.
Inspired by the history and imagery of Deauville, and in the continuity of her previous works, Emma Charrin questions the irruption of fiction in reality through our relationship to space.
Youness Anzane, playwright, on Emma Charrin's exhibition, There Is A Light That Never Goes Out:
"Glances absent from ours, as the bodies are turned or else stunned, stare at an elsewhere. Towards what hidden horizon? They wait or listen.
The sound of the waves resounds everywhere in There Is A Light That Never Goes Out. It is the only possible sound. Emma Charrin captures the night life, the one of dreams, of improbable meetings. Confusion of materials, incongruity of tones (the green eye behind a drape) and attitudes (the face embedded in the fabric of a tent), circumstantial abstractions (the blue surfaces, ghosts of a spa or a chapel), all of this together belongs to a world of bangs, of what is overlooked in passing, or by going to bed early. A shadow of its former self, Deauville is reduced here to its fantasies of stucco and sea spray.
The only horizon line proposed by the artist dazzles, it seems to refuse to be contemplated, spreads out in pearls, like an open shell, in pain. The presence of a single beacon reminds us of human fragility, like a black pearl. We are few things.
At the bottom of the turbid sea, lies the esport of a miraculous fishing, sparkling of jewels of shellfish, whose glares gush out on the city, agitating its eyelids of sleeping beauty. What obsesses us, it is the hybridization, it is the light in its artificialities, the incarnation of a skin heightened by brown seaweeds, inscrustations, transformations. Emma Charrin's city is a casino engulfed in a glass box, life is a theater."