Isabelle Chapuis
Photographer invited to the Planche (s) Contact festival in 2018
© Isabelle Chapuis, for Planche (s) Contact 2018, Deauville
© Isabelle Chapuis, for Planche (s) Contact 2018, Deauville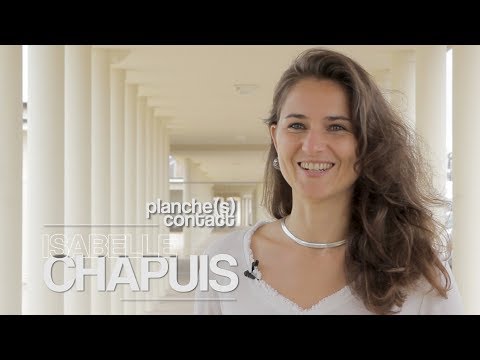 Isabelle Chapuis graduated from ESAG-Penninghen in graphic arts (2005). While she resolutely opted for photography, her gaze turned to creations combining art and fashion. Back in Paris after 2 years of traveling in Asia and the Middle East, Isabelle Chapuis won in 2010 the Picto Prize for Fashion Photography.
In 2012, his series Barbapapa, awarded by the Bourse du Talent Mode, is exhibited at the National Library of France François Mitterrand who integrates it into his photographic collection. She then began to collaborate with different magazines, such as Le Monde Magazine, Citizen K, Paulette, OOB, etc.
Since December 2016, his series ritual entered the permanent collection of the Grand Musée du Parfum in Paris.
About the exhibition of Isabelle Chapuis, Anitya :
While many shores are stripped of their cover of sand, a commodity that has become scarce, the waves of Deauville, they bring this coat back to the shore, making the emblematic beach of this seaside town grow day after day. This sand becomes an icon. Its characteristic wet color is even used as a chromatic reference in Chanel or Pantone shades.
Isabelle Chapuis looks at this sand, an eternal traveler and symbol of all possibilities ...
From the infinitely large to the infinitely small, it evokes human individuality; all alike, but all unique. In its heaps, it becomes abundance; in its lightness it flows, fluid, on the skin like an unbreakable rain; purifier, it is abrasive like fire.
Skin and sand.
Isabelle Chapuis brings them together. One threshold of the physical body, the other edge between land and sea, they respond to each other in metaphors. These two borders then become areas of contact, meetings, ephemeral and sensual dialogues that the photographer captures.
Isabelle Chapuis gives us her vision of time, cyclical and spiral, far from a linear relationship. It is moving. These cycles invoke the myth of the Phoenix: hatching, transformation, passage, dissolution then rebirth.
By turns magical tower of the sandman in the eyes of childhood, material of the alchemist, instrument of creation of the builders of utopia and their castles, collapsing in the narrow passage of the hourglass freemason, is a metaphor for the path from the profane to the initiated ... The sand carries with it the promise of a change, impermanent it images an endless horozon. To resist by Anitya, impermanence in Sanskrit, is according to Buddhism cause of suffering.
Poetic narration marked by an absence of relation to time, giving the sand a taste of eternity.