Browse distilleries and breweries
Normandy is the emblematic region of the apple, it is found in all its forms including a variation of several golden alcohols that the whole world envies us. These beverages hide know-how from several generations, several centuries or even almost a millennium. Cider, Calvados and Pommeau are all linked in their production process but all have secrets that you can discover by visiting the region's estates and distilleries.
At the origin of the three Norman alcohols
The Cider
Ripe apples at the point and fallen from the tree is made a juice which, after fermentation for several months, gives rise to cider whose bubbles roll along the palate, allowing the flavors of the apples to explode in the mouth.
Normandy. In the Pays d'Auge the ciders are slightly sweet and tart, which makes them refreshing and gives them an alcohol content between 3,5% and 4.5%.
To know ! Only semi-dry ciders meeting very specific specifications can obtain the Protected Designation of Origin (PDO) Pays d'Auge.

Calvados
Cider is born Calvados, aromatic nectar with a beautiful ruddy color. After long fermentation of the cider it is then distilled twice for long months before being put in oak barrels where it is peacefully left, to age and to refine. Two years are however minimum for it to obtain the AOC Calvados Pays d'Auge appellation.

The Pommeau
Cider and Calvados allowed the creation, in 1982, of Pommeau, sweet and powerful at the same time mixing these two alcohols. The Calvados used is at least 2 years old then the mixture is left to age for 18 months, its alcohol level then reaches around 18%.
Discovering the distilleries
Calvados Experience, a multi-sensory museum
At the heart of its birthplace, in Pont l'Evêque, embark on a unique historical experience by going back in time from the Vikings to the present day in the footsteps of Calvados, this elixir known throughout the world. This sensory journey will reveal the secrets and mysteries of production, from apple to bottle, ending your visit with a tasting of the best vintages.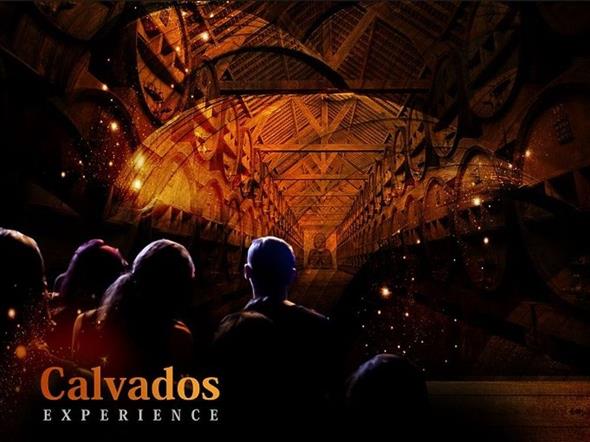 Calvados Père Magloire, the Experience
02 31 64 30 31
The 5 senses Calvados from Château du Breuil
See, touch, smell, listen and taste…. Here is the program of Château du Breuil to deliver the secrets of the Calvados Pays d'Auge and its VIP, its Very Important Apple! With its 22 apple trees, it is undoubtedly the queen of the domain, if you too want to meet this distinguished guest, meet at the Château du Breuil-en-Auge. You can enjoy a nice walk in the park and picnic there in the middle of apple trees.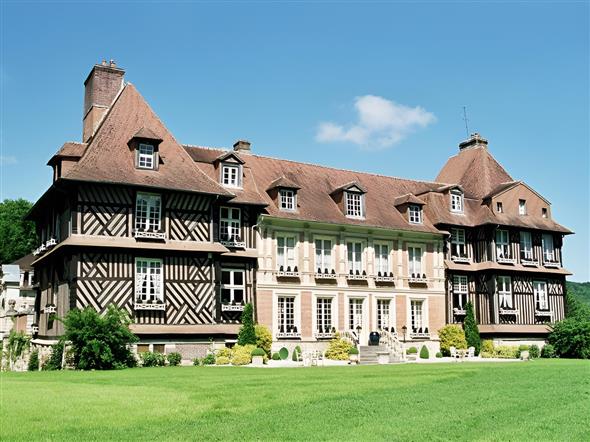 Château du Breuil
02 31 65 60 00
02 31 65 60 06
At Calvados Christian Drouin
Family and artisanal distillery, Calvados Drouin are located in authentic half-timbered buildings of the 160th century Augeron architecture. The orchards preserve varieties of ancestral apples from the Pays d'Auge with a unique taste which give the products exceptional quality. The Calvados Drouin have also received more than XNUMX gold medals and honorary prizes! You can visit the estate to discover all the stages in the production of cider and Calvados, then taste Calvados made from special vintages.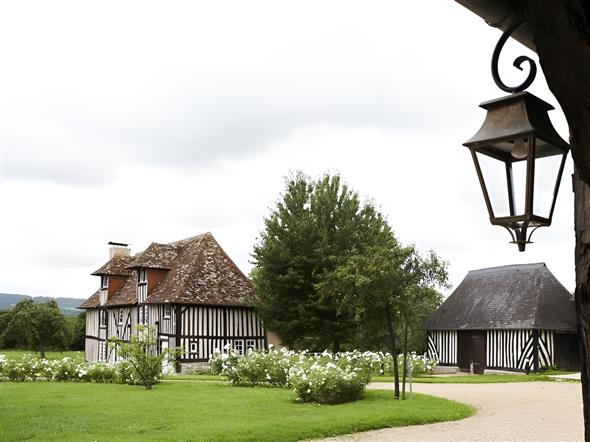 Calvados Christian Drouin
02 31 64 30 05
At the Manoir d'Apreval
The Manoir d'Apreval has no less than 17 varieties of apples in its orchard with the Organic Agriculture appellation which covers 25 hectares. These varieties make it possible to create Ciders, Calvados and apple juice very typical of the Pays d'Auge. Guided tours and tastings are possible in summer, as well as a country picnic area under the apple trees.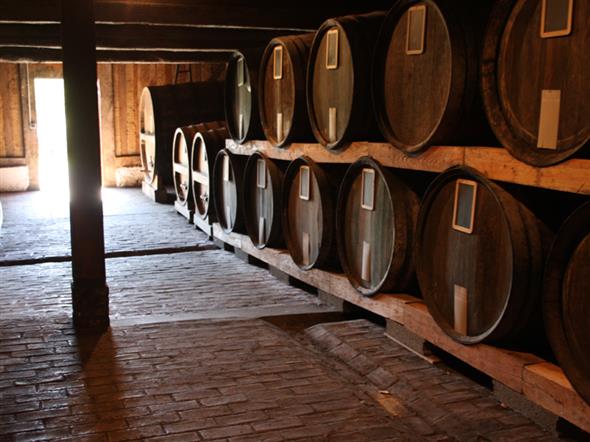 Manoir D'Apreval
02 31 14 88 24
The Cider Route
The Cider Route is a 40 km tourist route that takes you through roads to the most beautiful manors, the most beautiful castles and the most beautiful typical villages of the Pays d'Auge. Along this route, you will find more than fifteen producers who will invite you to come and taste their best cider in their cellar. You will also be able to meet other manufacturers of handicrafts such as wool or dairy products.
Cocktail trend!
The combination of Calvados and vanilla
Château du Breuil was inspired by the delicious apple-vanilla blend to make a light and delicate aperitif combining Calvados, apple juice and vanilla. Enjoy with a few ice cubes or slip in as a secret ingredient in your culinary preparations.
Gin version cider
Alcohol of Dutch origin, gin is made from juniper berries. Calvados Drouin has taken this ancestral knowledge dating from the 30th century to create its own vintage combining juniper berries, herbs, plants and more than XNUMX varieties of cider apples. The result is fine on the palate with the presence of rose and lemon, sweet and spicy with almond, vanilla, ginger and cinnamon.

Fresh apple flavors with white
The Blanche cuvée du Manoir d'Apreval is obtained by distilling and clarifying ciders, then fermenting them for 6 months. This traditional Norman brandy has notes of fresh apple, ideal as a base for cocktails.

Caramel cream-colored Calvados
Even more suave and intense than a cuvée aged in barrels, the Calvados cream. With its beautiful caramel color, the Calvados Busnel liquor gives off aromas of dried and toasted fruit to be savored in small sips as a digestive or in a round cocktail on the palate.

Taste the Trou Normand!
The Norman hole is a small glass of traditional regional Calvados drunk between two courses. It restores the appetite and promotes digestion. Today the Norman hole is more and more served with a scoop of sorbet, often with apple.
Meet the head bartender of the Hotel Barrière Le Normandy Deauville
Arrived at the Bar of the Hôtel Barrière Le Normandy Deauville in 1988, Marc Jean is today Chef Barman and king of cocktails. The Normandy has become his second home, a place where he creates original cocktails behind which there are always hidden anecdotes he has lived with the biggest celebrities. The barman likes to bring up to date the Norman alcohols of the Pays d'Auge like Calvados which he slides into a signature cocktail "Le Normandy" alongside the Pommeau and champagne.

Our favorite : the "a man and a woman" cocktail with raspberry brandy, blackberry cream, orange juice and champagne produced in homage to the eponymous film shot by Claude Lelouch in 1966 shot in Normandy and on the Deauville stages .
Discover local beers!
The Bel Orge Brewery
Benoît Boisanfray has always been immersed in the world of brewing, his grandfather was a brewer in Calvados. Since 2016, he brews with love, passion and respect for raw materials no less than four beers in his micro-brewery Bel Orge. Having the Organic Agriculture (AB) label sounded obvious to Benoît who also tries to use the most local ingredients possible. Its beers are inspired by traditional British beers, less sweet than its Belgian cousins, and very aromatic. Blonde and round with wheat, light white with a touch of coriander, delicate copper ale or black with character, choose the one that suits you!
You can visit the workshop for free every Saturday (5 people maximum) to learn all about the techniques and secrets of beer brewing! The brasserie is also open daily for take-out.
Bel Orge Brewery
06 71 61 55 62
Paillette beer
Paillette beer is a real historic beer! Born in 1596 in Le Havre, in a small brewery, it made progress and continued to grow until it closed in the 90s. David Bisset rediscovers the original recipe in 2006 and restores Paillette beer its letters of nobility and its beautiful straw blond color, its fresh and fruity flavor but also the seagull on its label!