Art à La Maison
Art Galleries
32 Victor Hugo street

14800 DEAUVILLE
Openings
Openings:
During the week, by appointment at 07 65 20 51 17
Saturday : 11:00 to 17:00
Sunday : 11:00 am to 5:00 pm
"Welcome to your first Art À La Maison gallery, a new place dedicated to contemporary art, meetings and the art of living in the heart of Deauville.

After twenty-two years of life together and experience in different fields, the project Art À La Maison, comes to life in Deauville in Normandy.

A concept that combines two worlds: the construction and renovation of real estate on the one hand and the passion for design and art on the other.

Art À La Maison is both a gallery and a place to live with the aim of helping you discover the galleries whose programming we appreciate and the artists whose work we love.

We wish to share with you our favorites in contemporary art and design, to present them to you in our gallery, but also in the world of Villa Stella and to offer you the possibility to acquire them.

Every two months, we will host a new exhibition.

We will start on Sunday, February 19, 2023 with the Parisian gallery School Gallery, founded by Olivier Castaing fifteen years ago.

This gallery aims to be a place of discovery and promotion of contemporary art in all its forms, from installations to video, including sculpture and ceramics, painting, drawing, photography, design and architectural creations.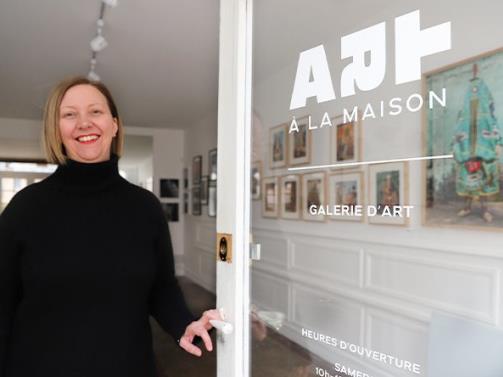 inDeauville with Emilie and Didier N'Dré at Art à la maison
A few steps from Place Morny, rue Victor Hugo, Art à la Maison opens two places dedicated to modern and contemporary art...

An article to read on the inDeauville blog
Services offered
The Art Gallery at home invites the Ange Basso Gallery
Exhibition
Festivals and events
Cultural
DEAUVILLE