Art à La Maison
Art Galleries
32 Victor Hugo street

14800 DEAUVILLE
Openings
Openings:
During the week, by appointment at 07 65 20 51 17
Saturday : 11:00 to 17:00
Sunday : 11:00 am to 5:00 pm
Art À La Maison is a new venue dedicated to contemporary art, encounters and art in the heart of Deauville.

Located at 32, rue Victor-Hugo, a stone's throw from Place Morny, the luminous art gallery invites gallery owners to exhibit their work.

It is a place to discover and promote contemporary art in all its forms.

At number 40 on the same street, the Villa Stella is a showcase dedicated to art. It can be rented for a weekend or for a few days, with the aim of spending a pleasant moment surrounded by works of art.

These two concepts are the brainchild of Émilie and Didier N'Dré. According to them, "offering a house for rent, where you can spend a few days surrounded by works of art, is the best way to make people want to buy one".

Art À La Maison is also pleased to present works from the exhibition at the Barnes agency at 5, rue Hoche, 14 800 Deauville.

For this new exhibition, Art À La Maison invites 193 Gallery.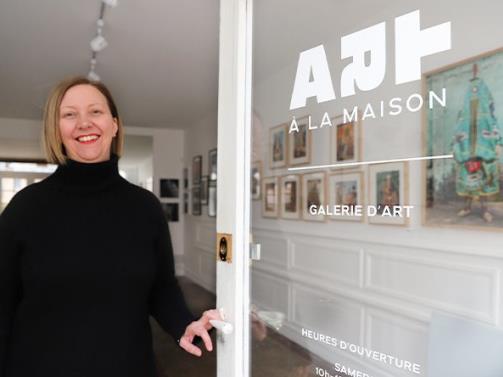 inDeauville with Emilie and Didier N'Dré at Art à la maison
A few steps from Place Morny, rue Victor Hugo, Art à la Maison opens two places dedicated to modern and contemporary art...

An article to read on the inDeauville blog