Well-being as a duo
As a couple, with family or friends, for a day or an hour, well-being is a shared pleasure inDeauville. Duo massages and treatments, private sauna and hammam accompanied by little touches such as champagne or cocktails to taste, these multi-sensory experiences are lived side by side, lulled by the same gestures at the same rhythm.
VIP experience
at the Thalasso Deauville by Algotherm
Because a thalasso is always a timeless bubble, the Thalasso Deauville by Algotherm offers a Duo stopover, to be pampered for two for half a day. The first moments are devoted to exfoliating the marine sweet-salty body, pto exfoliate the skin and prepare it for treatments. This is followed by facial modeling and massage, perfect for enjoying a moment of deep and synchronized relaxation. The Parenthesis for two invites you to relax during a session balneotherapy, followed by a duo massage. Tempted by a stopover between well-being and luxury? Opt for the stopover Duo in VIP suite including 2 hours of body and facial treatments in the Duo VIP cabin with private sauna and whirlpool bath, accompanied by two glasses of champagne.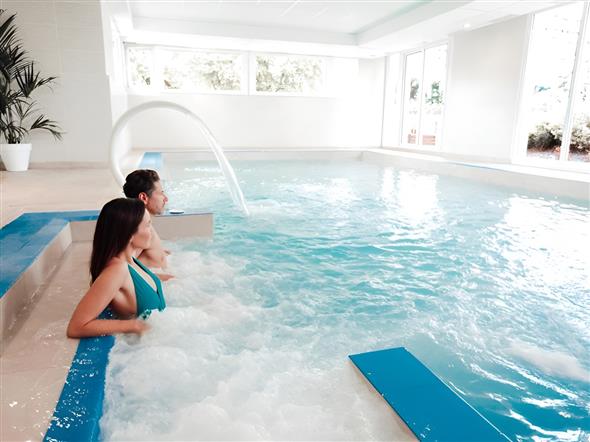 Algotherm Thalasso Deauville
02 31 87 72 00
Caribbean trip
at the Spa Diane Barrière L'Hôtel du Golf
Immerse yourself in the quintessence of tropical flora, feel the refinement of a skincare line inspired by fragrant flowers, exotic fruits and the sweetness of life in the Caribbean. The Spa Diane Barrière L'Hôtel du Golf opens a parenthesis of escape with the treatment St Barts Duo, which begins with a precious papaya and coconut oil exfoliation, followed by an intensely relaxing massage. In the heart of this tropical oasis, fresh fruit and a glass of champagne immerse you in absolute relaxation.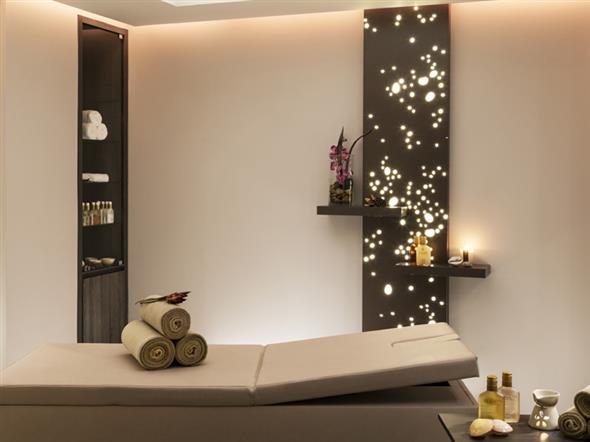 Diane Barrière Spa The Hôtel du Golf
Hôtel Barrière L'Hôtel du Golf ****
Mont Canisy
France
02 31 14 24 08
Innovation and Technology
at the Diane Barrière Le Normandy Spa
The Spa Diane Barrière Le Normandy offers tailor-made treatments combining cutting-edge technologies to stimulate, detoxify and re-energize the body. Three innovative treatments are to be experienced by two: the Bio-Energetic Massage, which follows the trajectories of the energy meridians of the whole body and uses the specific acupressure points, the Gemstone Reflexology which stimulates the acupressure points of the foot with semi-precious stone styli and the LaserHead, a low-intensity laser stimulation of the scalp that restores beauty and vigor to the hair.
Diane Barrière Le Normandy Spa
Hotel Barrière Le Normandy *****
38 rue Jean Mermoz
France
02 31 98 65 65
Signature treatments
at the Diane Barrière Le Royal Spa
The yoga club at the Spa Diane Barrière Le Royal is a unique concept, a well-being club, yoga and meditation center, Pilates studio, treatment institute, on and off-line concept store dedicated to wellness. An ideal place for a treatment In parentheses to share. The stopover begins with an intuitive duo massage, a deep oil treatment that adapts to the needs of each person's body and mind for total relaxation. Then it's a facial that prolongs this moment of relaxation, which everyone can choose. Plump, soothe and comfort your skin, this is the goal of the selfn face Hydration Infusion. Stressed skins opt for the sFacial Cleanser Energizing, the benefits of which detoxify, illuminate and hydrate the skin.
Diane Barrière Le Royal Spa
Hotel Barrière Le Royal *****
Boulevard Cornuché
France
02 31 98 68 18
Remineralization
at La Touques Deep Nature Spa
Natural, mineral, geo-sourced active ingredients directly from the four corners of the planet, these are the cosmetic products used at Spa Deep Nature La Touques. He proposes a ritual called Duo stopover, 1 hour of pure happiness thanks to its two scrubs, two signature massages of your choice and two facial treatments. And to prolong this moment of well-being, this stopover gives access to the relaxation area for half a day, with its traditional sauna and hammam but also a salt cabin, a snow sky, sensory showers, a relaxation and a herbal tea. Just that.
Spa Algotherm La Touques Deauville
02 31 88 75 07
Instant cocooning
at Esprit de Spa by M
Within this wellness center, it is possible to be pampered as a duo in two spaces. The first is theS'prit de Spa Relaxation Area, composed of three solo or duo cabins, a Finnish sauna with lava stones, a Hammam, a lounge-tea room to relax around a herbal tea or a tea and a hydromassage bath. And for more privacy, head to the Spa Spirit Suite, a privatized chalet for 1 to 2 people with the same equipment, a hydrojet and a two-seater outdoor spa as a bonus.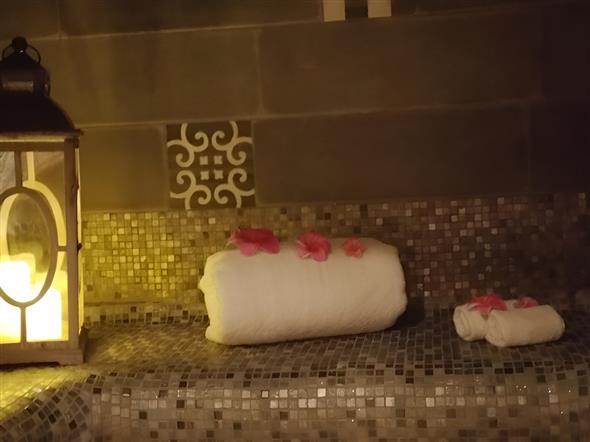 Spirit of Spa by M
64/81 rue General Leclerc
France
02 31 88 45 86
Chic seaside spirit
at Cures Marines Trouville Hotel Thalasso & Spa
In a cozy atmosphere inspired by the first sea baths, the Cures Marines offer a wide selection of massages for two. We find the classics Balinese massage (tonic and draining), Thaï (dynamic and energetic) and ISwedish inspiration (deep and muscular), supplemented by the Memorable Moment MGallery Les Cures Marines, a romantic parenthesis based on scented candles, rose petals and champagne. And for a unique fun experience in Deauville, it is possible to follow a MasterClass, to learn how to massage with an expert coach! The ideal way to resolder the links and enjoy a perfect osmosis.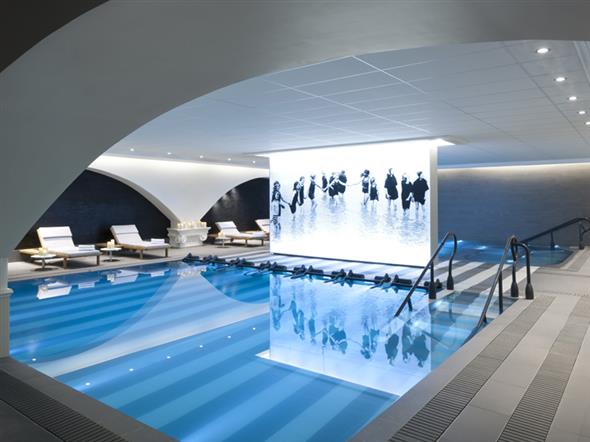 Institute of Marine Cures Trouville
Thalassa Sea & Spa
Boulevard Cahotte
France
02 31 14 26 00
Apple massage
at Ferme Saint-Siméon
Flagship product of the Normandy region, the apple is included in the Saint-Siméon Farm care menu. It is full of natural cosmetic active ingredients that prevent and treat the effects of time and enhance beauty. We love the duo massage Apple of Love, nourishing and relaxing made with "Le Baume des Origines", a 100% natural product, composed of apple seed oil, wheat germ oil, Apple Polyphenols and beeswax. It nourishes, soothes, repairs, and protects the skin against the effects of external aggressions. At the end of this gourmet and intimate getaway, an organic rose and apple infusion is served, accompanied by apple crisps.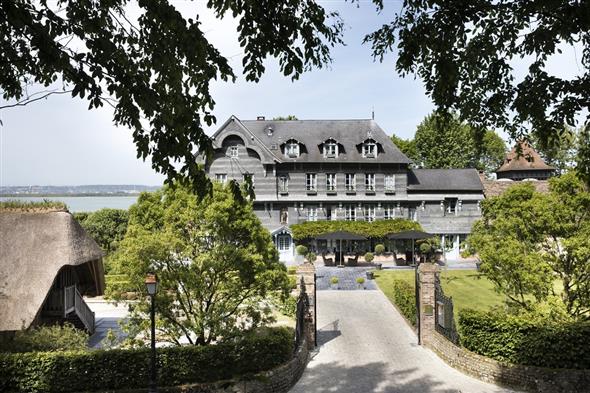 Hotel La Ferme Saint Siméon ***** - Relais et Châteaux
02 31 81 78 00