Enjoy the benefits of seawater
The sea bathing establishments are among the first buildings essential to the creation of seaside resorts. Originally purely practical, they had to provide seawater-based care and hire bathing equipment for baths taken directly in the sea. Over time and use, they have become recreational and are then redesigned so that swimmers can take full advantage of seaside holidays.
Pompeiian Baths
Beatrice Augier
The Pompeian baths, art deco cabins
Several hydrotherapy establishments have followed one another in Deauville since its creation in 1860. In 1921, the municipality launched a competition to replace its somewhat dilapidated bathhouse. The project by architect Charles Adda was selected and inaugurated two years later. Inspired by the Roman baths and their decoration of polychrome mosaics, he built "the Pompeian baths" in an art deco style, all part of modernity through clean lines and the use of concrete, a delicate universe populated by atriums , a fountain, galleries ... The establishment then includes 250 cabins, dedicated to therapeutic baths or open on the beach, bathrooms, sweating, massage and rest, a hammam, an American bar, a hairdressing salon, shops and a wooden promenade, the famous "Les Planches" of Deauville.
Today, 450 cabins, spread over nine courtyards and some with bath, shower or foot rinse, are rented by the day, week, month or season at the Sea Baths Establishment. Three options: beach side on Les Planches, boulevard side and small indoor pools, ideal for toddlers who love to splash around there, and courtyard side of the baths, for the Roaring Twenties atmosphere.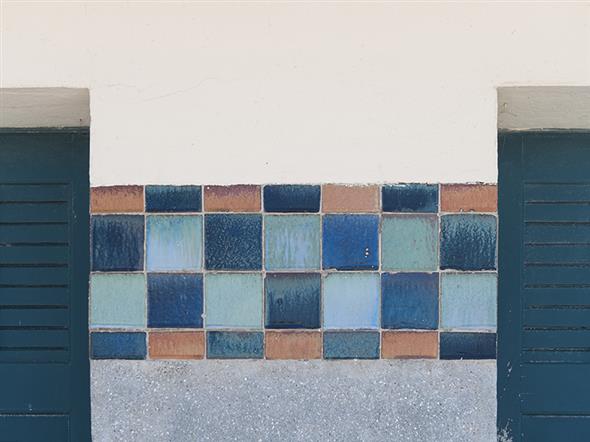 The establishment of sea bathing
+02 31 14 02 16 XNUMX
La Villa d'Eaux, a bath and bed!
Its facade of bricks and decorative panels in enamelled lava and colored ceramics proudly displays the primary activity of the place: "hot baths, hydrotherapy". In 2018, the Villa d'Eaux guest house invested in the former baths-showers of Villers-sur-Mer, a historical heritage from 1913. After five years of work, this exceptional place has now regained its original state. :
its facade, its interior patio, its art deco treasures and the frescoes by Charles Catteau have been preserved.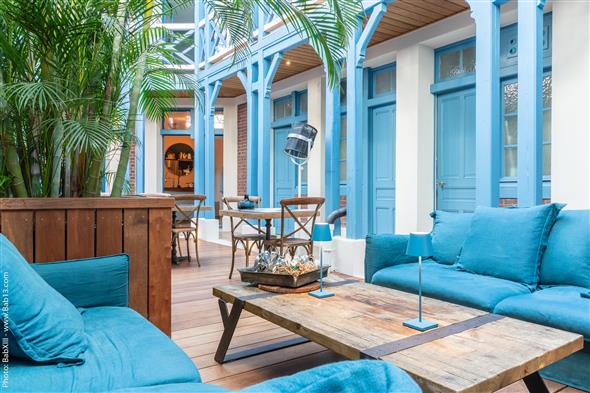 Water Villa
+02 31 88 19 18 XNUMX
+06 40 93 63 21 XNUMX
Sea water into the pool
In Deauville, we love the sea so much that we capture it to fill the Olympic swimming pool. The water from its Olympic basin (50 meters) is pumped out to sea and heated to 28 ° C. A true architectural feat, the swimming pool was built in 1966 under an arch that captures the sun and light.
Sea water in the skin
Seaweed or sea mud wraps, whirlpool or hydromassage baths, jet showers… Even today, the therapeutic virtues of seawater are popular in thalassotherapy centers and spas. Rich in around sixty trace elements, seawater-based treatments help regenerate muscle cells, oxygenate tissues, consolidate bones, fight against stress… A fashion of the XNUMXth century?
Deauville Thalasso by Algotherm
Consult the Well-being section