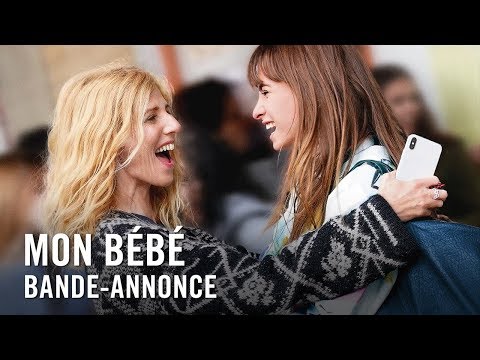 Liza Azuelos, the woman in all her states. With My Baby, her seventh film, director Lisa Azuelos explores a new facet of the subject she knows best: the lives of women today. It must be said that she has successfully explored this theme since her debut. Her second film, Comme t'y es belle, brought together four friends in a beauty salon and attracted nearly one million viewers. Three years later, LOL, the generational comedy that revealed Christa Theret, in the role of Sophie Marceau's daughter, exploded at the box office by exceeding 3 million admissions and gave rise to an American remake that Lisa Azuelos herself directed. 
After the romantic comedy, Une rencontre, Lisa Azuelos gave proof of her commitment by signing a chilling short film on the forced marriage of very young girls, 14 million screams, then by creating an association, a blog and by devoting a book to fight against gynophobia.
Dalida, the biopic she directed on the singer, marks her successful return to the cinema. With Mon Bébé, Lisa Azuelos once again confirms her talent as a screenwriter with effective repartee and the acuity of her vision on subjects that concern women today in their multiple roles and that no one, except for her, has dealt with in the cinema. This time, she tackles the empty nest syndrome, that is to say the difficulty that a working mother, divorced and very invested in her children feels when the youngest one leaves, played by her own daughter, Thaïs Allesandrin.
In 2019, she presents her film Mon Bébé in preview at the Morny cinema in Deauville on the occasion of Normandes en Tête.