Let's go Bruncher!
Tradition of the early nineteenth century, brunch, literally the contraction of "breakfast" and "lunch", combines these two meals in a gourmet formula. Like an ode to slow down and take your time to enjoy a hearty meal, it is often organized on weekends, especially on Sundays.
Whether you like French, English or buffet brunch, in a cozy lounge or on the terrace; we invite you to brunch in the best addresses on the Côte Fleurie.
Family brunch
LA BELLE EPOQUE
A journey into the past for a peaceful brunch in the heart of the famous Normandy Hotel in Deauville. In a comfortable, bright and expertly decorated room with large period mirrors, the brunch is generous and refined. American-inspired, regional dishes or simply French tradition; the table will combine scrambled eggs with bacon, langoustines, cooked meats and Norman cheeses before ending with a sweet note of fruit, tartlets and chocolate desserts. It is the ideal place to spend a moment with the family before the end of the weekend.
LA BELLE EPOQUE
Hotel Barrière Le Normandy Deauville
38 rue Jean Mermoz
France
02 31 98 66 22
French brunch
Dupont AVEC UN THE
A true French institution since 1912, the "Dupont avec un thé" house offers a generous and complete breakfast formula. Boiled eggs, a skewer of homemade pastries, jars of jam, fromage blanc with a parcel of red fruits… so many delicacies to savor while taking the time, in the heart of Place Morny.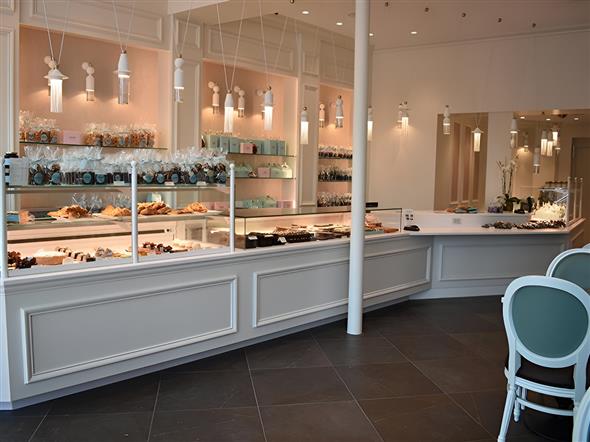 Dupont AVEC UN THE
02 31 88 20 79
Retro brunch
Aux 4 Cats
The atmosphere of the 4 cats is cheerful and light, the atmosphere retro. Both sweet and savory, brunch stays in the spirit of the place, without fuss, with tasty and generous brasserie cuisine. Casserole eggs, smoked salmon, pork ribs, rice pudding, soft cake ... here it is you who compose your gourmet brunch with 100% homemade cuisine.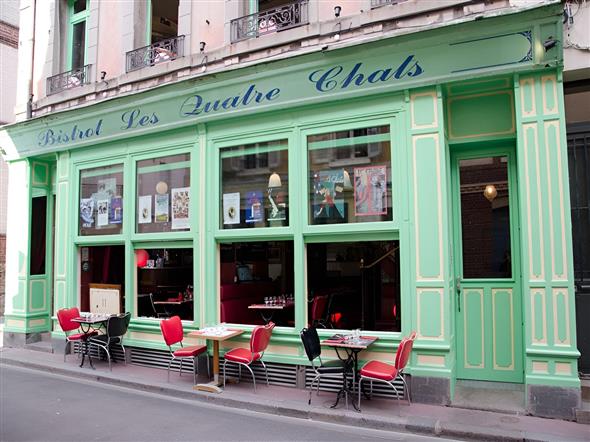 Bistro Les 4 chats
02 31 88 94 94
Brunch in a museum
LE REFECTOIRE
A Sunday at the museum, followed by a gourmet brunch, it's at the Franciscaines that it happens! Every Sunday, from 11 a.m., in the beautiful Refectory room, a brunch to share with family or friends.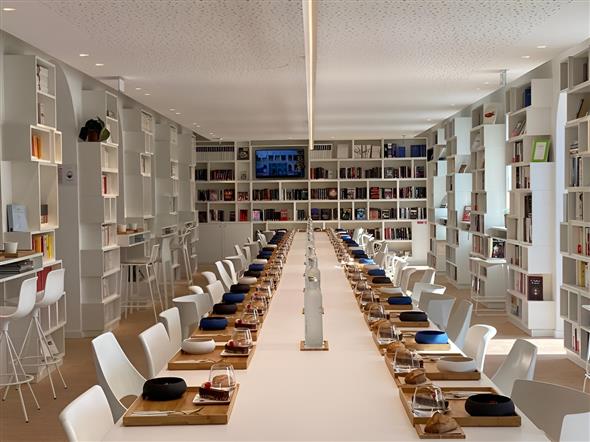 LE REFECTOIRE
02 61 52 29 40
Healthy and local brunch
LE square
At the Square, the products are fresh and homemade, depending on the season. The atmosphere is warm and the dishes are delicious.
LE square
182 Avenue of the Republic
France
02 31 87 99 20
Brunch with a view
The Perched Cabin
La Cabane perchée, in Trouville-sur-Mer, allows you to enjoy a full brunch on Sundays, with a nice view of the beach. On sunny days, you will have to go to the rooftop to enjoy the sun.
LA CABANE PERCHEE
02 31 14 88 00
Brunch delivered at home or to take away
LES Planchettes
In Blonville-sur-Mer, Les Planchettes offers a brunch to eat at home, on the beach, or with friends! They provide brunches and aperitif platters to take away or have delivered.
In this brunch, the Planchettes offers a choice of fresh and quality products; pancakes accompanied by strawberry, apricot or pistachio cream jam, healthy fresh cheese with organic antioxidant berries, on the savory side, this place also offers a salmon bagel, scrambled or omelette eggs, or an egg muffin.
This brunch can be taken separately, but they offer several formulas depending on the appetite!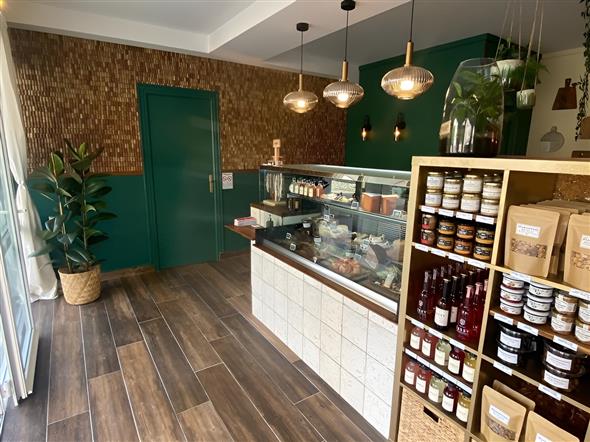 LES Planchettes
8 Street of General de Gaulle
France
07 70 30 66 49