Sports on the beach - Thalazur Cabourg
Longe-côte®, Aquatic walking, Coastal aquatic walking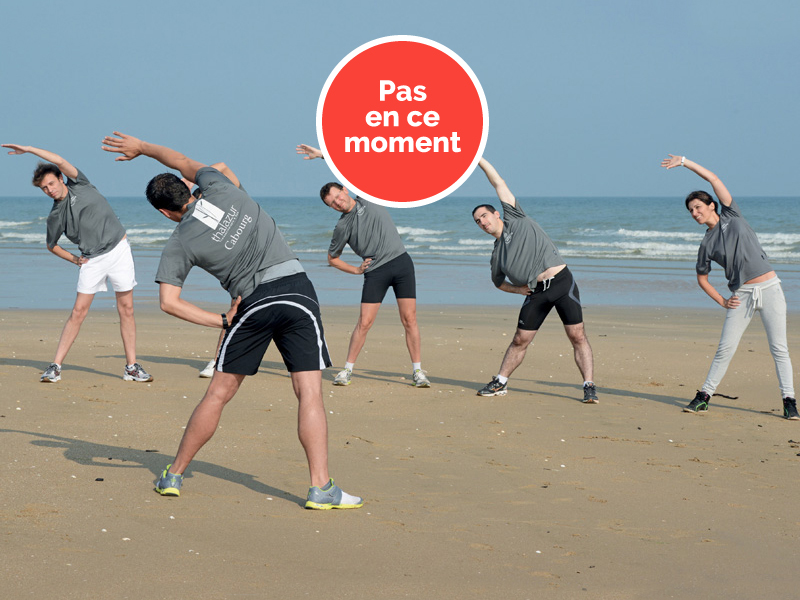 44 avenue Charles de Gaulle

14390 Cabourg
Services / equipment:
Centre Fitness
Fitness
hammam
Jacuzzi
massages
Indoor pool
Restaurant - Table d'hôtes
Sauna
Spa
Sea view
overtures
Open from 13 Jan 2020 to 03 Jan 2021
CLASSES RESUME IN SEPTEMBER.

Taking advantage of its proximity to the sea, the Thalazur Cabourg organizes group sports on the seafront, the Longe Cabourg and the Oxygenating Walk. Rediscovered pleasure of walking in the great outdoors on sand or in water and in a natural setting.

LE LONGE CABOURG: better known under the name of "loin loin", this invigorating aquatic hike allows you to work the whole body, submerged to the stomach in the sea, and to improve blood circulation. A friendly and original discovery of the Normandy coastline that takes place from April to October. The rest of the year, Aquabiking lessons replace the loin. / Tuesday and Thursday at 11:30 a.m. Duration: 1 hour.

OXYGENANT WALKING: On the longest dike in Normandy, this sports walking activity with sticks stimulates the cardiovascular system as well as the respiratory system, while toning the muscle groups on all levels of the body. It works the whole body, the legs in coordination with the arms, which use 80% of the muscles. / Tuesday, Wednesday and Thursday at 11 am. Duration: 45 hour.