Horse riding on the beach at the foot of the Roches Noires
Horseback riding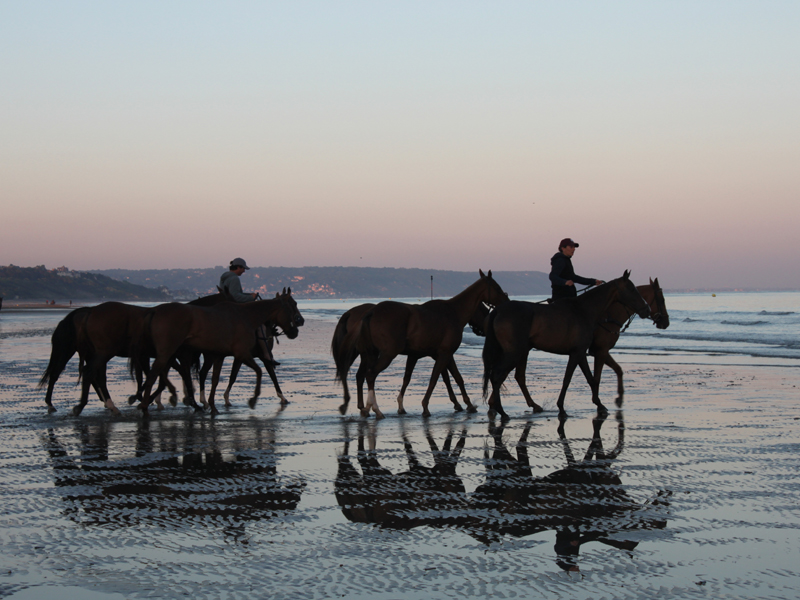 The Bellifontaines Stables
3 chemin des Terrois
14113 VILLERVILLE
overtures
Open from 01 Jan 2020 to 31 Dec 2020
Openings:
Monday : 08: 30 à 18: 30
Tuesday : 08: 30 à 18: 30
Wednesday : 08: 30 à 18: 30
Thursday : 08: 30 à 18: 30
Friday : 08: 30 à 18: 30
On Saturday: 08: 30 à 18: 30
Sunday: 08: 30 à 18: 30
Located on the heights of Villerville, the Écuries Bellifontaines offer a horseback ride on the beach at the foot of the Falaises des Roches Noires for beginners. Partly classified as a "Sensitive Natural Area", the Roches Noires extend over 4 km, between Trouville-sur-Mer and Villerville. They owe their name to the large dark blocks scattered on the beach which come from the limestone layers of the cliff and which have been covered by algae and lichens. During 1h30, the riders will be able to see the more or less steep cliffs, the vegetation, the reefs and the wooded areas.

The Roches Noires also have a geological interest: they constitute an excellent natural section of the geological formations of the Upper Jurassic period, and make it a unique destination in Normandy.