From Sunday 1 January to Sunday 31 December | DEAUVILLE
Retro Tour Normandy : Guided sidecar rides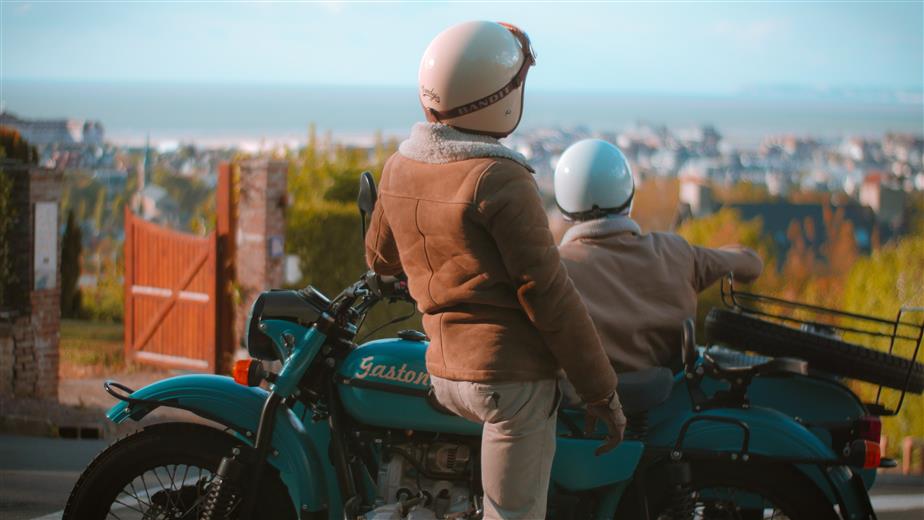 Retro tour Normandy

14800 DEAUVILLE
Services/Equipment:
Animals accepted
Site accessible to people with reduced mobility
Whether you are a history lover, dreaming of discovering the D-Day beaches, or a travel lover wishing to appreciate the wonders of the Côte fleurie, this is the walk to get off the beaten track and discover Normandy differently!
Several tours are available:
- Retro Classic (about 45 mn) : to discover the places and monuments that cannot be ignored in Deauville.
- Great Escape : to explore Honfleur and its thousand-year history, from the Viking invasions to the birth of the Impressionist movement. Departure from Honfleur (about 1h30) or from Deauville/Trouville (about 2h).
- D-Day Tour Gold and Omaha (about 3h30) or D-Day Tour Premium (about 6h) : to walk on the ground of the highest places of the D-Day landing of the Second World War. Departure from Bayeux.
- Flower Coast (about 3h30) or Flower Coast Premium (about 5h30): to discover the unusual places of the Flower Coast off the beaten track. Three departures for three itineraries: Deauville, Honfleur or Port du Havre.
- The Cider Route (about 3h30) : to admire some of the most beautiful villages and take time to taste local products. Departure from Cabourg.

The itinerary is likely to vary according to traffic conditions or passengers' wishes.
Each sidecar can accommodate up to two passengers, one person behind the driver and another in the basket.
Equipment included. Tour in French or English.