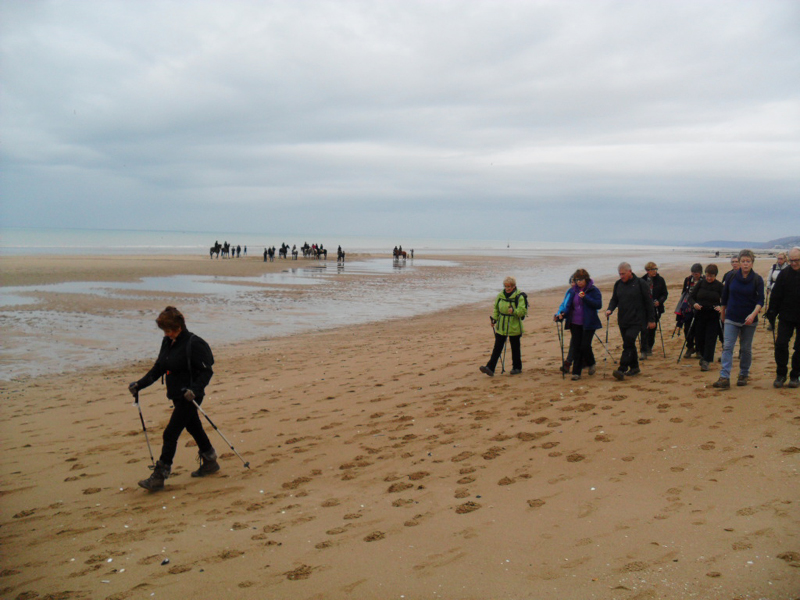 Départ depuis le parking de la plage

14910 BENERVILLE-SUR-MER
Opening days and times
Opening dateFrom 01 Jan 2020 datetill 31 Dec 2020
Opening days and times :
Monday : From 14:00 to 17:00
The "Loisirs et Culture" association of Bénerville sur-Mer organizes hiking tours all Mondays. These 6- to 10-km trips lasting 1,5 to 2 hours are done in a good mood at normal speed (from 4 km to 4.5 km/hour). The paths are situated between Honfleur and Cabourg and stretch up to 10 km into the countryside. Exploring on foot a territory that includes nice viewpoints, shores, tracks, marshes, mountains and streams is a generally recognized source of benefits.

Hiking is useful to fight against overweight and obesity, reinforce muscles and articulations, reduce cardiovascular risks, slow down the ageing process.
Taking a trip in the nature, in touch with flora and fauna, has a direct impact on the brain health and wellness. Hiking is then often recommended by physicians.

The "Loisirs et Culture" association, created in 2016 in Bénerville sur-Mer, gathers about sixty members who participate to several workshops and activities. A friendly atmosphere favours cooperation, exchange and common creativity, respecting and rallying at the same time everybody's aspirations.

Held by Gilles Hurel.