Rental of catamarans at the Pôle Nautique Villers-Blonville
Catamaran, Sailing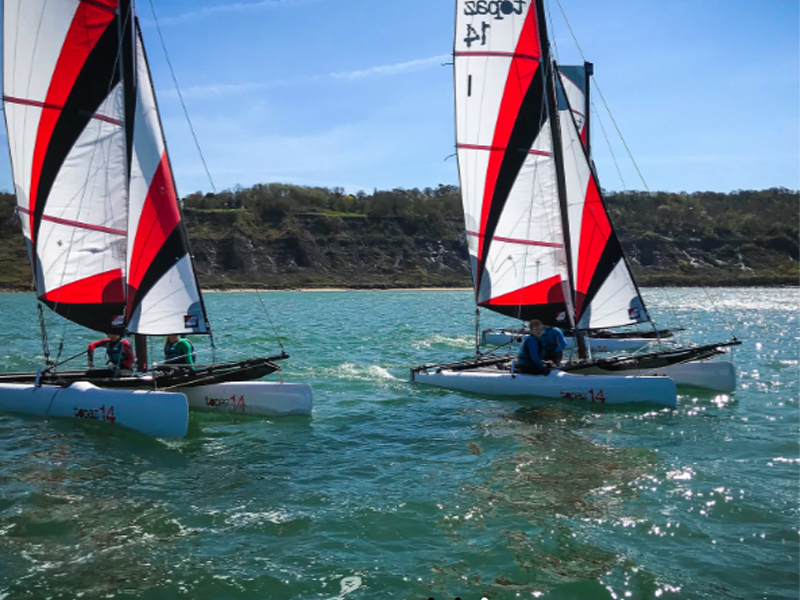 Pole Nautique Villers-Blonville
Alfred Feine Street
14640 VILLERS-SUR-MER
Do you want to set sail for just an hour and can you sail independently? You have acquired level 3 from the French Sailing Federation, the Pole Nautique Villers-Blonville offers 14 and 16 foot catamarans for an hour.
Equipment, life jacket and coveralls are available.

Rental on the base of Villers-sur-Mer exclusively on reservation, all health measures are taken to ensure a safe practice of these disciplines: regularly disinfected equipment, wearing of the mask recommended inside the premises, no loan of sur- coveralls, changing rooms and toilets closed.