Les Trouvillaises - Guided tour of Deauville-Trouville by bike or in rosalie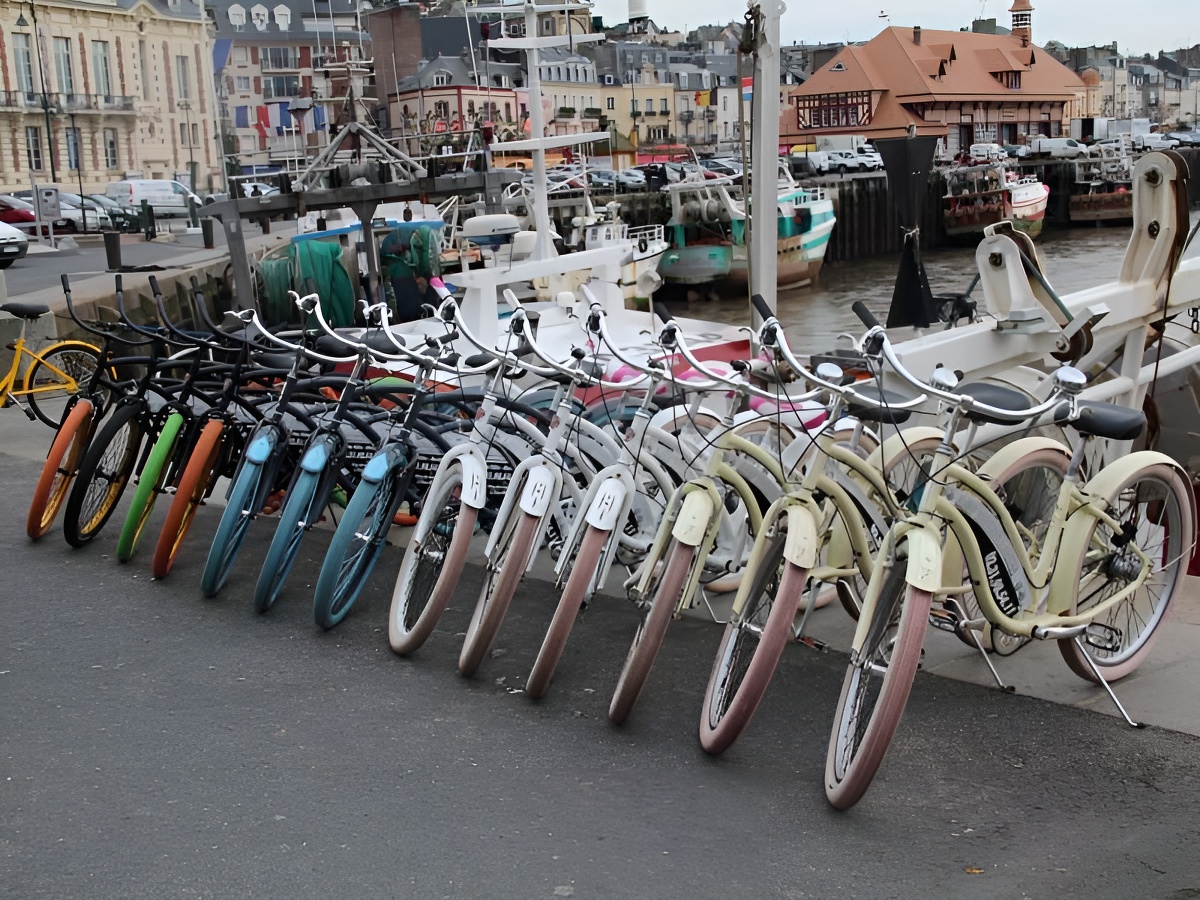 Place Foch

14360 TROUVILLE-SUR-MER
Visiting Deauville and Trouville-sur-Mer is good, but by bike or in a Rosalie, it's better. Discover the famous seaside resorts from a new angle with a local guide. History, architecture, anecdotes, unusual places and breathtaking landscapes punctuate this original visit.

Two circuits are offered:
- an hour-long circuit in Trouville-sur-Mer, via rue des Bains have its cafes, restaurants and other shops, the historic Pont des Belges, Deauville-Trouville station in Norman style to the cornice of Trouville, with a breathtaking view of the coast.
- a two-hour circuit that extends to Deauville, its two racetracks, its marina, its Place Morny and its famous Planches.

Bikes and child seats available.