The Yoga Club at the Cures Marines Trouville Thalasso & Spa Hotel
Yoga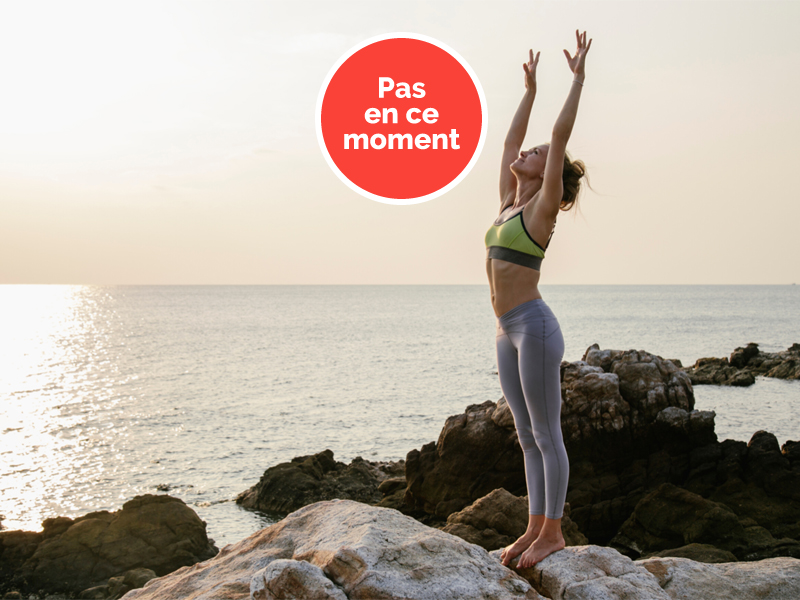 Boulevard Cahotte

14360 TROUVILLE-SUR-MER
CLASSES RESUME IN SEPTEMBER.

Woman's Yoga is a complete yoga which helps each woman to find balance in her life but also to find the way to her femininity. Deep relaxation practice combining yin yoga postures, stretching and alignment exercises as well as learning breathing techniques. Three qualified coaches are present to give three different Yoga classes:

HATHA YOGA: Root of traditional Indian yoga, Hatha Yoga establishes a basic foundation including postures, breathing and meditation.

VINYASA YOGA: Traditional practice of dynamic synchronization of movements on the breath. Unlike Ashtanga, Vinyasa yoga is more free and creative because the series of postures are not imposed.
Duration: 1 hour.

SOFT YOGA: Soft and deep practice dedicated to women who combine hormone yoga, yin yoga, facial yoga, postures and breathing techniques.
overtures
Open from 01 Jan 2020 to 31 Dec 2020
Openings:
Monday : 13:00
Wednesday : 10:00 a.m. to 11:00 p.m. and 11:00 p.m. to 12:00 p.m.
Friday : 09:00 a.m. to 10:00 p.m. and 18:30 p.m. to 19:30 p.m.
On Saturday: 09: 00 à 10: 00
See as well
MGallery des Cures Marines Trouville - Thalasso & Spa
5 étoiles
Hotel
Hotel restaurant
TROUVILLE-SUR-MER