From Sunday 1 January to Sunday 31 December | VILLERVILLE
Games to discover the village
Track games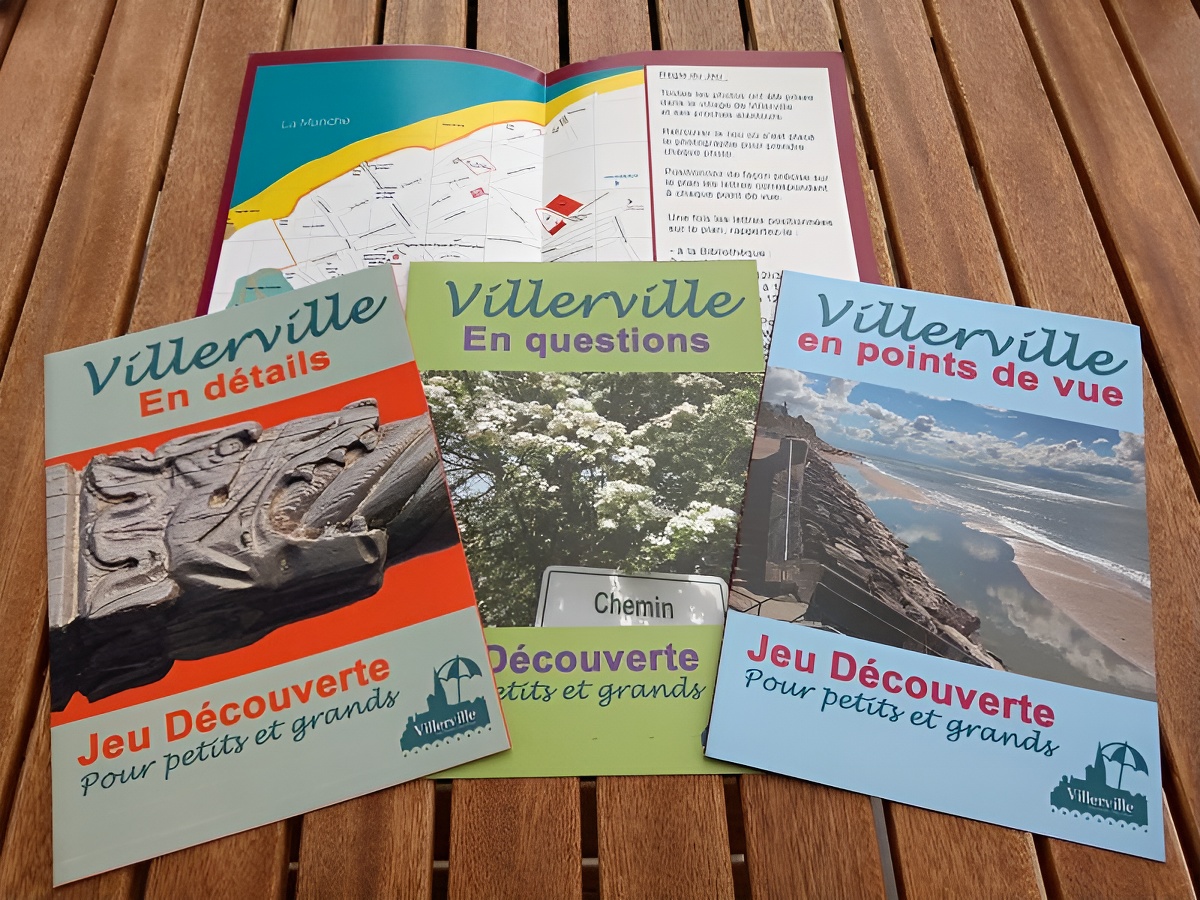 Three games to discover Villerville, an old fishing village nestled on a cliff.

1 - Villerville in detail: 25 photos show details of facades located in Villerville and visible from the street. Find these details and position them precisely on a map.

2 - Villerville in questions: Throughout a beautiful 7 km walk, discover the clues located on a map and answer questions that will allow you to find the name of a famous person linked to Villerville.

3 - Villerville in viewpoints: Find the place where the photographer took each of the 20 photos, and position them precisely on a map.

Playbooks to be collected from the Tourist Information Office, the Agence Postale Communale or the municipal library:
- Tourist Information Office: from Friday to Monday during the school vacations of zone C, on weekends from mid-April to June, and every day during the summer vacations. From 10am to 1pm and from 2pm to 6pm.
- Municipal Postal Agency: every day from 9:30 am to 12:30 pm except Wednesdays, Sundays and holidays, and on Friday afternoon from 2 pm to 5 pm.
- Municipal library: Monday from 4:30 to 6:30 pm, Wednesday from 2 to 4:30 pm and Saturday from 10 am to 12:30 pm.