From Sunday 1 January to Sunday 31 December | DEAUVILLE
55 rue du Général Leclerc
Escape game with Le Hangar à Enigmes Deauville
Board games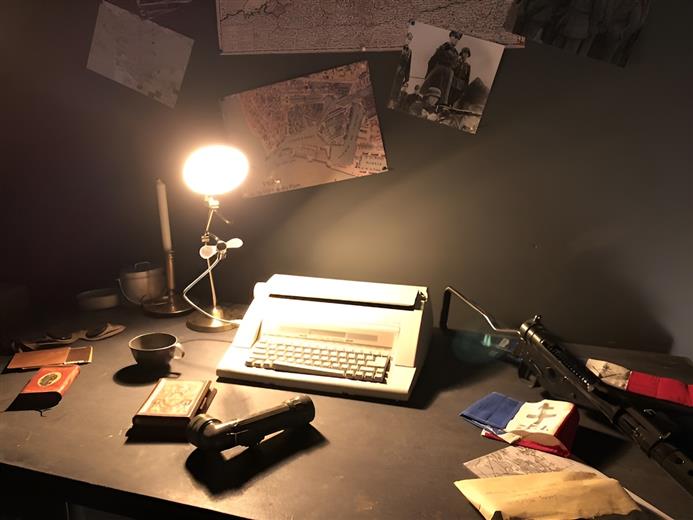 55 rue du Général Leclerc

14800 DEAUVILLE
Dare to push the doors of one of the Hangar's Escape Game rooms for an incredible adventure in total immersion. As a team and under time pressure, search, observe and collaborate to complete your mission. You will have 60 minutes to get out of a room and solve all the riddles!
All rooms are accessible to the hearing impaired and pregnant women.

THE MISSIONS

> Apprentice wizards
You have just entered the prestigious wizarding academy, renowned for training the elite of the wizarding world. To prepare for the new school year, you decide to go to the biggest magic store to get wands, owls, and other items. Unfortunately, a trap has been set for you by a black mage who wants to get rid of all the apprentice wizards and destroy the school. With a spell, he has locked you in the store. Can you find a way to get out by overcoming the spell and escape?
2 to 6 players - +8 years old - French / English - Difficulty: 3/5.

> Prison 14
As a member of an elite anti-crime commando, your mission is to infiltrate the most powerful criminal organization of the 21st century: RAGNAH. Captured in their secret base, your infiltration plans are put to the test. The members of Ragnah have planted a bomb, right next to your cell. As your time seems to be coming, you have one last chance. Will you be able to seize this chance and thwart Ragnah's plans? Sometimes freedom is only a key away...
3 to 6 players - +10 years old - French / English - Difficulty: 4/5.

> Heist under pressure (room available in double)
The professor is looking for a team for the biggest heist in history. Known thieves, you have been identified as potential members. However, to join his team, a resume is not enough. He has given you a mission: locked up in a bank, you will have to recover a diamond for him. This is the only way you can pass his test. Not to make it easy for you, he has called the police. Will you be up to the task?
3 to 6 players - +10 years old - French / English - Difficulty: 3/5.

> Rock 'n' Roll
Years of training with your music group... to finally receive the long awaited call: Kostas, the school principal, invites you to come and show your talents to the greatest French musicians! While you have been preparing your song for weeks to join the Hangar Music School season 7, an unexpected test awaits you when you arrive at the famous music school. Can you outsmart the other groups to finally realize your dream and enter the school?
3 to 6 players - +10 years old - French / English - Difficulty: 3/5.