Bungy Pump
Nordic walking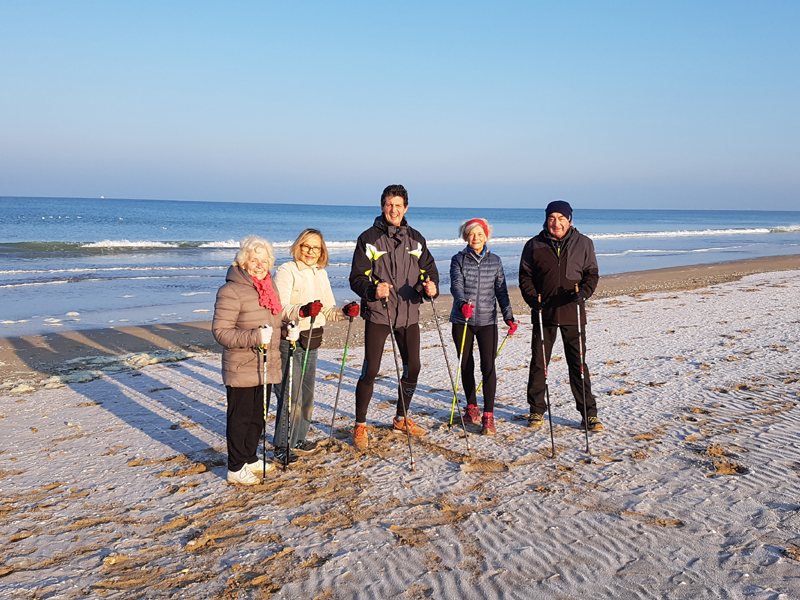 Rendez-vous au Point de Vue
Boulevard de la mer
14800 DEAUVILLE
Opening days and times
Opening dateFrom 01 Jan 2019 datetill 31 Dec 2019
Opening days and times :
Monday : From 09:30 to 10:45
Wednesday : From 09:30 to 11:00
Friday : From 09:30 to 10:45
Saturday : From 09:30 to 11:30
This "spring" variant of Nordic walking uses Bungy Pump sticks, resistant sticks, which are a fitness and muscle strengthening tool offering several exercise opportunities for any level, from reeducation to high-level athletes.

Each session, lasting from 2 to 2.5 hours, is guided by a qualified teacher. It includes muscle and joint strengthening, walking routine, stretching and recovery exercises.

These sessions are organized all the year round: three sessions per month are organized on Thursday on the Côte Fleurie by the "Les Normandiques" association.