Horse-drawn carriage ride in the Auge countryside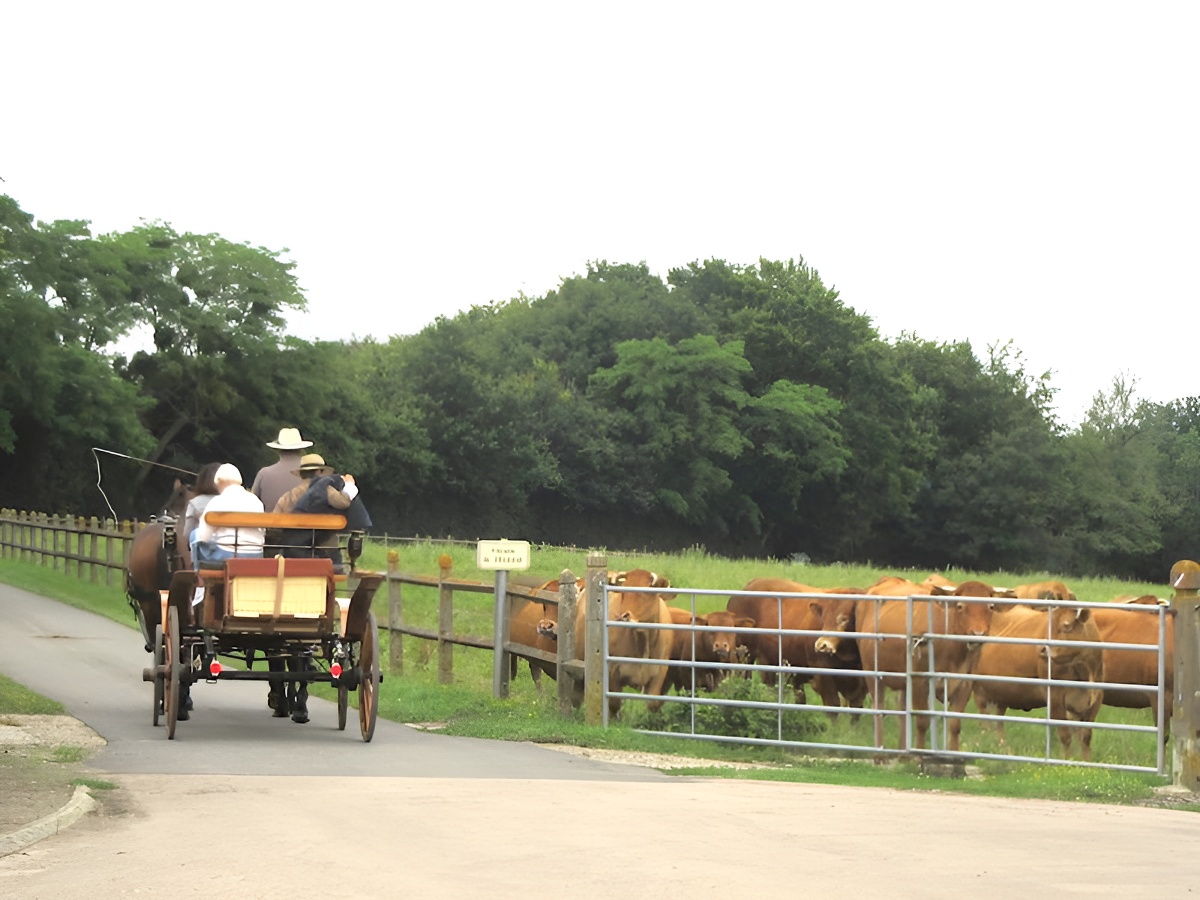 The Calèche de Saint-Pierre
623 way to church
14950 SAINT-PIERRE-AZIF
overtures
Openings:
Wednesdays, Saturdays and Sundays
Departing near the church of Saint-Pierre-Azif, whose 1th century Lombard tower is listed as a historic monument, several walks are offered: a grand tour of Saint-Pierre-Azif (1 hour to 30:3) or discovery of the Auge countryside and stud farms (5 to XNUMX hours). It will then be necessary to plan a short day and a lunch on the grass is planned for the lunch break.
The ride is a little hilly but without great difficulty for the crew.

Quietly direction the town hall of the village, a beautiful building in pink bricks, a few clogs from the church. On the left, a large field with Limousin cows and a very pretty view of the green and hilly countryside. Beautiful houses, farms and stud farms are available throughout the walk. Once past the Town Hall, the path winds along the crest of the hill. There is a nice view to the other side of the neighboring hill where the walk will continue. But first at a small trot, the path is clear and flat, to the delight of two horses, Get and Esprit! A slight descent, a little trotting, a small climb ... return to the village to find the town hall and the church.

Walk on Wednesdays, Saturdays and Sundays.
5 possible departure times for the 1h30 ride: 9am, 45am, 11pm, 14pm and 15pm.
Walk during the day: from 10 a.m. to 16 p.m.