Horse riding on the beach of Blonville-sur-Mer
Horseback riding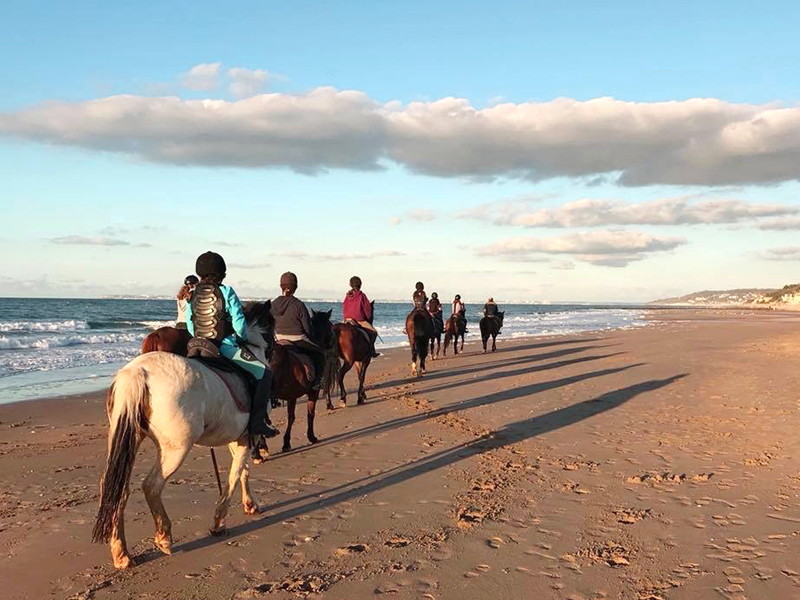 Blonville-sur-Mer Equestrian Center
1 rue des Tennis
14910 BLONVILLE-SUR-MER
Horse Club of France
French Horse Riding School
Pony Club of France
overtures
Open from 05 June 2020 to 31 Dec 2020
Due to a prefectoral decree, horse riding on the beach is accessible in the morning before 10 a.m. and in the evening after 19 p.m. Contact the Equestrian Center of Blonville-sur-Mer for the available times. By reservation only.

A real institution in the inDeauville region, horses take advantage of the proximity to the sea every morning to come and relax and benefit from the benefits of sea water. Through its strolls on the beach, the Equestrian Center of Blonville-sur-Mer invite beginners and confirmed to live this unforgettable experience!

Collective walks of 1 hour are given to the most skilled riders, during which time they can trot (canter 2) and gallop on wet sand (canter 4).

Beginners or level 2 riders will have the privilege of having a private ride on the beach. The accompanying instructor adapts to the level of the participants, ideal for enjoying the sunset or the blue sky, alone or as a couple.

The walks are accessible from 12 years old.
On reservation only.