Saturday, August 26 | DEAUVILLE
Les Franciscaines - Deauville
Fablab workshop : The maker workshop (+16 years old)
Construction, Creative leisure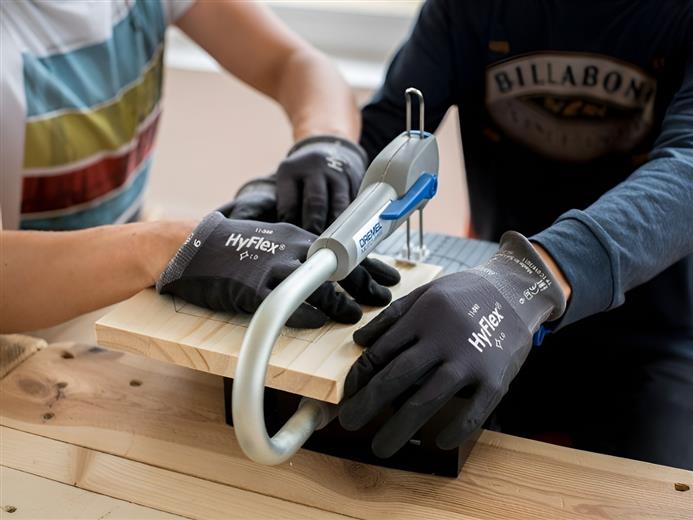 Les Franciscaines - Deauville
145B avenue de la République
14800 DEAUVILLE
Upcoming dates
Openings:
Saturday : 10:30 to 12:30
The workshop is dedicated to the introduction to the CNC machines and software used in the FabLab. Learning machining techniques and training to work in the workshop is the first step towards the realization of manufacturing projects.

Saturday, January 28: introduction to the digital milling machine.
Saturday, February 11: Introduction to digital drawing with Inkscape software.
Saturday, February 18: introduction to the plotter to make stickers or signage.
Saturday, February 25: introduction to 3D printing
Saturday, March 4: introduction to video editing with Da Vinci Resolve.
Saturday, March 11: inventors and programmers. Ada Lovelace, Margaret Hamilton or Grace Hopper, these women who revolutionized the history of digital technologies.
Saturday, March 18: introduction to digital embroidery
Saturday, April 1: introduction to laser cutting
Saturday April 29: introduction to electronic music with Ableton software.
Saturday, May 13: introduction to Arduino to make home automation, improve numerical control machines and program devices.
Saturday, May 20: introduction to 3D printing
Saturday, May 27: introduction to the laser cutter
Saturday June 3: flocking with the vinyl cutter and the heat press.
Saturday, June 10: initiation to the plotter to make stickers or signage.
Saturday, June 24: make a deck of cards with the cutting plotter.
Saturday, July 1st : initiation to electronic music with the Ableton software.