From Sunday 1 January to Sunday 31 December | DEAUVILLE
Aquabike in private cabin - Esprit de Spa by M
Aquagym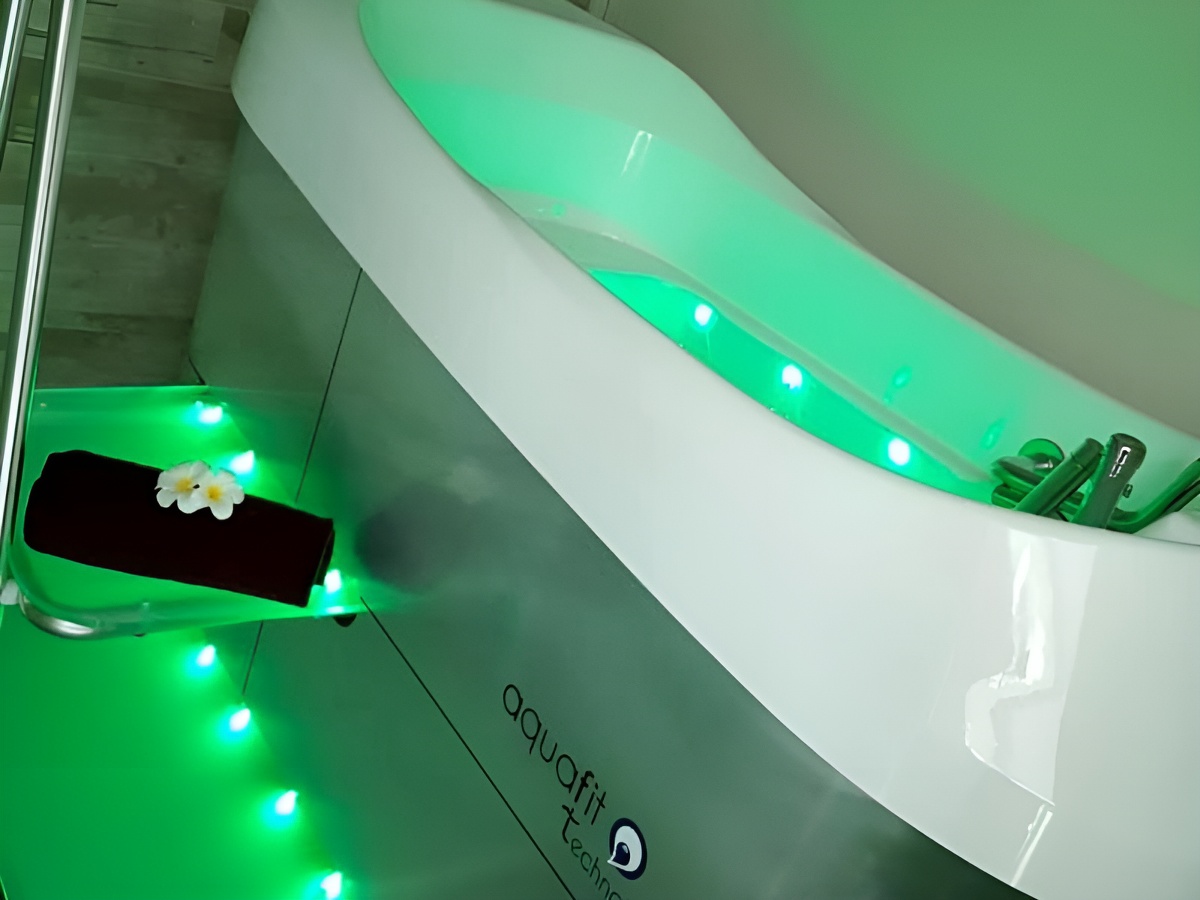 Esprit de Spa by M
64/81 rue Général Leclerc
14800 DEAUVILLE
Services/Equipment:
Hammam
Massages
Sauna
Site accessible to people with reduced mobility
Spa
UV
Handicapped WC
Upcoming dates
Openings:
Monday : 09:30 to 19:00
Tuesday : 09:30 to 19:00
Wednesday : 09:30 to 19:00
Thursday : 09:30 to 19:00
Friday : 09:30 to 20:00
Saturday : 09:30 to 20:00
Sunday : 09:30 to 19:00
Esprit de Spa by M offers you its new Aquabike in a private cabin. The concept is the same as in the pool, the interest here being the personalization of the session. You choose the duration of the session (30 or 45 minutes), the intensity of the effort (Health, Fitness, Sports or Expert) and the temperature. Thanks to the ozone generated during the session, your skin receives a micro-peeling. The balneo jets (26 jets) will massage you during your effort.

Compared to group classes in the pool, with a coach and fixed schedules, the cabin version is more quiet and also allows you to work at your own pace and in complete autonomy.

The benefits of Aquabike in a private cabin:
- Lose between 300 and 500 calories at each session
- Reduce cellulite and orange peel skin thanks to the draining effects of hydrotherapy
- Slim down and refine your figure
- Improve your endurance
- Reduce the feeling of heavy legs

The water is changed and the machine disinfected after each session.