Douglas Kennedy
American writer
© Laurent Lachèvre
© Laurent Lachèvre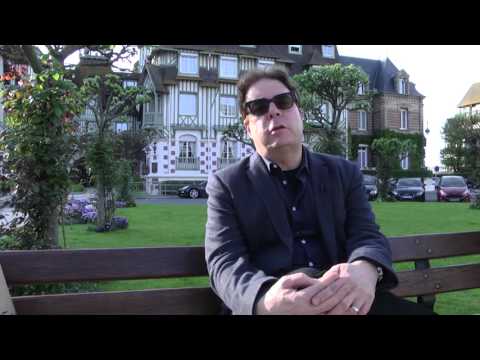 "I have very important roots here"
Born in Manhattan in 1955, Douglas Kennedy published in 1994 his first novel, Dead-end (translated into French and published by Gallimard - Série Noire in 1998), reissued in a new translation in 2008 by Belfond, under a new title: Bridal trap. In 1997, this breathtaking novel was brought to the screen by Stephen Elliot, the director of Priscilla, Queen of the Desert. His second novel, The man who wanted to live his life (Belfond, 1998) is an international success. Translated into sixteen languages, it has sold over a million copies worldwide, before being brought to the screen by Eric Lartigau in 2010, with Romain Duris, Marina Foïs and Catherine Deneuve. His third novel, Les Désarrois by Ned Allen (Belfond, 1999) is also a bestseller, translated into fourteen languages.
In Deauville, the writer received in 2003 the Lucien-Barrière Literary Prize from the American Film Festival for Rien ne va plus (Belfond, 2002). It is the beginning of a great story between Kennedy and the seaside resort. "I have very important roots here. I love Deauville. It's impossible not to love it! It's sublime, by the sea, and I happen to be a beach lover. , in Maine, it is also close to great beaches. This city fascinates me because it brings together so many influences ... ", he enthuses.
Douglas Kennedy is today one of the favorite authors of the French, with more than 5 million copies sold for all of his work (all editions combined), several of which are in the process of being adapted for film. In 2015 he participated in the Books & Music festival in Deauville.