Municipal Port of Deauville
Port authority
Quay of Yachts

14800 DEAUVILLE
Services / equipment:
Cash
brasserie
Shower
Elevator
Crane
Laverie
Launching ramp
Sanitaire
Site accessible to people with reduced mobility
Toilets
Disabled toilet
fairing area
The Municipal port is located in the heart of Deauville, 300 meters from Place Morny, and opposite the SNCF train station. Nearly 400 boats park there year-round.

A new district, a major project of the City of Deauville, has been developed on the Peninsula with port buildings and two belvederes that have become the signals of this nautical peninsula, from the sea as from the land. On the city side, they house the harbor master's office, the bridge machinery, the new premises of the Deauville Yacht Club, and the sailing school.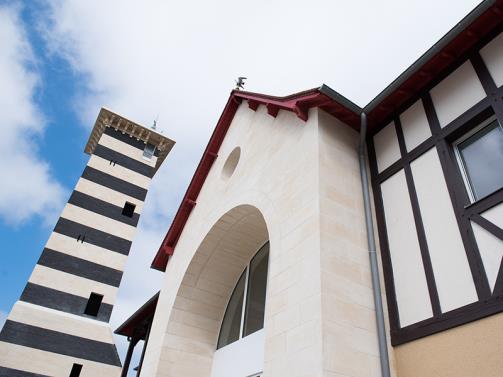 Go up to the belvedere
From its height of 28 m, admire a panoramic view of Deauville, Trouville-sur-Mer, the Touques estuary, the coast and the valleys of the Auger countryside.