Blonville-sur-Mer Beach Club
Beach club, Children's club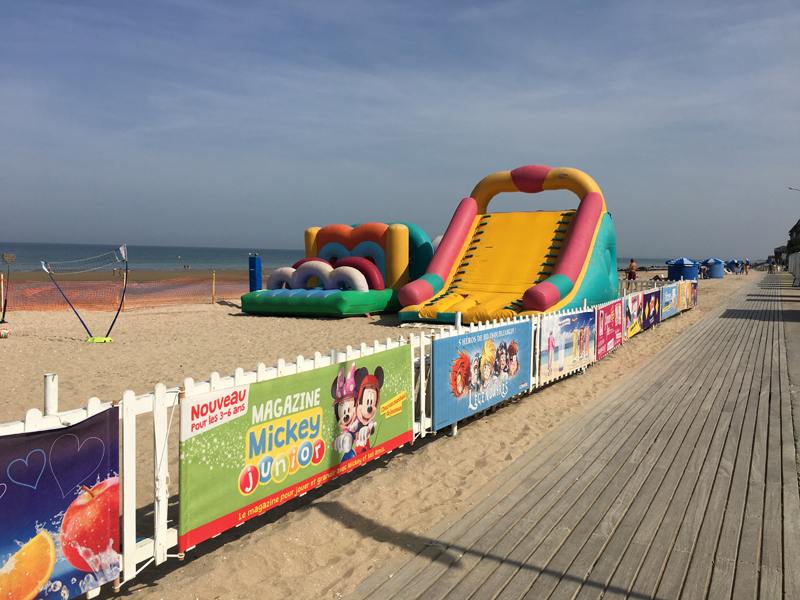 Laforge Beach
Boardwalk
14910 BLONVILLE-SUR-MER
The Beach Club is only open during summer vacation, every day (except Sunday) for children aged 4 to 11. Every morning by age group are offered motor and physical education courses. Every afternoon, games and competitions are led by professionals depending on the age of the children. The Club offers many facilities: zip line, 3 trampolines, 3 inflatable structures, a high jumper, a slide ...
Registration on site from 10:00 a.m. to 12:00 p.m. and from 14:30 p.m. to 16:00 p.m.

The club also offers 20-minute swimming lessons in a heated and covered learning pool.
In the interests of security, the Club is closed by barriers and watched by supervisors.