Olympic swimming pool
Swimming pool / Aquatic center
Boulevard de la Mer

14800 DEAUVILLE
Covid-19 / In accordance with the latest government measures, the swimming pool is closing its doors.

In Deauville, we love the sea so much that we capture it to fill the pool. The water from its Olympic basin (50 meters) is pumped offshore and heated to 28 ° C. Under a vault which captures the sun and the light, it is the gathering place of nearly 85000 swimmers each year.
Lifeguards animate the place all year round. They provide swimming lessons in the Olympic basin or the learning basin. You can also rent water lines there for group training.
The swimming pool was completely renovated in 2006. Air dehumidification, solarium, changing rooms, water treatment, acoustics, colors, furniture.

PLEASE NOTE: To access the pool, you must now reserve a swimming slot in the large pool and for aquagym sessions, on weekends and during school holidays.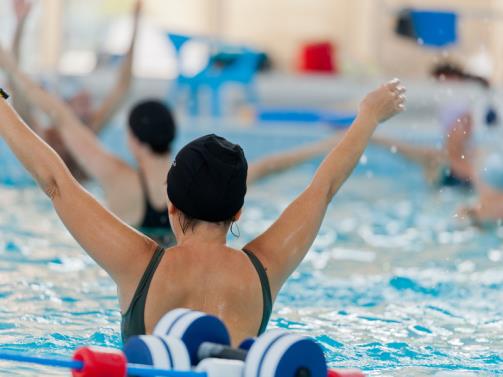 Services offered
Freestyle swimming in the large pool of the Deauville Olympic Pool
Services
Swimming
DEAUVILLE