Vincent Delerm
Author, composer, performer
© Vincent Delerm, for Contact Board (s) 2018, Deauville
© Vincent Delerm, for Contact Board (s) 2018, Deauville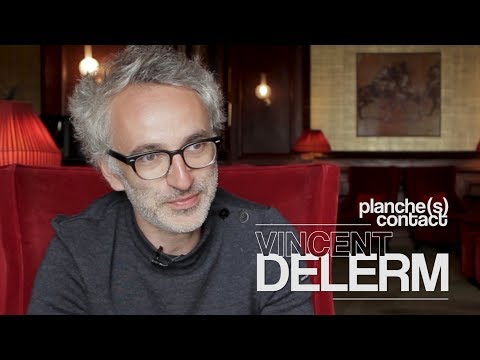 Vincent Delerm is an author, composer and performer.
He has published 6 albums at sooner or later, everyone's release being followed by a long tour in France: " Vincent Delerm "(2002)," Kensington square ' (2004) "Spider bites" (2006), " Fifteen Songs » (2008), " The Parallel Lovers » (2013) - very cinematic album whose accompanying tour show was staged by scenographer Aurélien Bory - and " Now " (2016) for which the tour ended in November 2017.
Vincent Delerm created in 2011 at the Théâtre des Bouffes du Nord (Paris) the theatrical and musical show " Memory ", which he writes and stages with the artistic complicity of Macha Makeïeff and the vocal and friendly participation of Woody Allen. He will play this show throughout France in 2012 and 2013.
He also writes for youth (the musical book " Leonardo has a leftist sensibility » - 2011 - whose narration he entrusts to Jean Rochefort) and for the theater (" Living in Bagnolet » performed in 2004 and 2005 at the Rond Point Theater in Paris).
Vincent Delerm is also a photographer and has published several text and photo books: January 23-July 18, 2009 » (2009), " Probably " (2011) and more recently (2016) " Endless summer "," It's a place that still exists "And" Songwriting »(Actes Sud-Papiers).
Her photographic work has been regularly exhibited.
In September 2013 he exhibited at CentQuatre in Paris with the creation " Those days », A literary, photographic and video installation around the gesture and the moment of the vote.
The photographs of his last 3 books published in 2016 were exhibited at the Cité de la Musique (April 2017) as part of a musical and photographic creation entitled "Photographies", at the Francofolies de la Rochelle (July 2017) and at the Auctioned in Marseille (November 2017).
Finally an exhibition of sixty of his large format photographs, " To be Was presented at the Zénith in Paris between May 2017 and January 2018.
Vincent Delerm about his exhibition Deauville is a party :
"Fifteen years ago, I remember performing the song" Deauville sans Trintignant "one evening in Deauville.
It was in the Elie de Brignac room (the yearling sales room) so it must have smelled of hay and horse.
Touring life often reserves these kinds of unusual moments.
A concert hall lost in the middle of a forest, a Cultural Space backed by a shopping center, a dressing room with windows overlooking the sea.
So much so that after three tours, in 2008, I decided to systematically take a silver Minolta received for my twentieth birthday, and of which I had not done much until then.
In order to keep track. To be able to better tell afterwards "how it was".
So I started to photograph the spectacle, the journeys, the concert halls in the afternoon, the cities crossed in the early morning and, little by little, I began to photograph life at all.
Certainly this is the only thing that really interests me, whether it be writing songs or photographing: to give to see, to feel life.
I am really very proud to have received this proposal for the Contact Board festival.
It touches me all the more because as a (Haut-) Normand, Deauville is linked to my first memories of the beach, of arrival on the sea from the heights and to a somewhat strange charm that as a child I did couldn't quite figure it out.
I'm not sure I can get to the bottom of this mystery, or want to, but the prospect of spending time photographing Deauville and then being there for the next festival simply makes me very happy. !
Long live Trintignant, long live hay and long live photography!"